The Week In Art: Bizarre Words, Perverted Comics And The Roaring '20s
This week at HuffPost Arts we lusted after the 1920s, watched Robert Crumb lust after Amazonian cartoon women and learned some strange new words (e.g., 'jettatura': the casting of an evil eye.) Read on, dear readers, and you'll see exactly what we mean.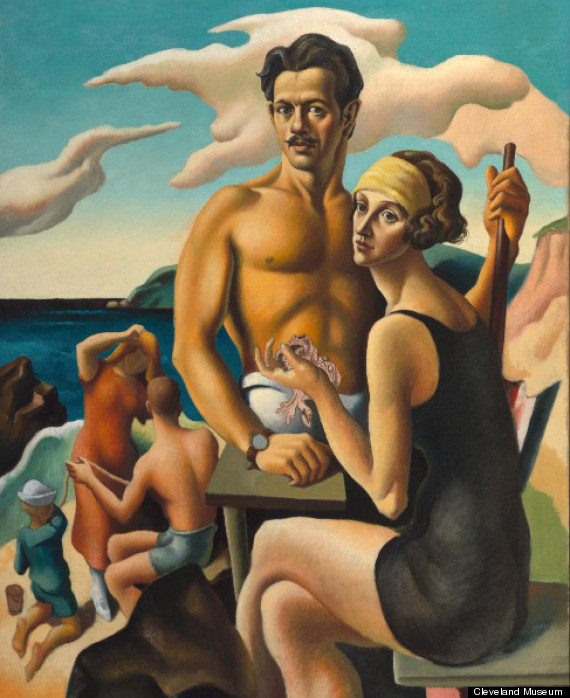 No era was as intoxicating as the Roaring 1920s, when the tight-laced seams of Victorianism were ripped open, meaning "Youth and Beauty" may be the perfect summer exhibition.
The glamor, the debauchery and the turmoil are as flashy today as ever. The rare exhibition combines photographs and paintings depicting 1920s life beside the idealization of life, and features more than 130 works by artists including Ansel Adams, Thomas Hart Benton, Walker Evans, Edward Hopper, Isamu Noguchi, Georgia O'Keeffe and Grant Wood. A majority of the works are painted with resounding clarity and focus, as if attempting to create structure in a time of raucous upheaval. Sculptural forms, thick lines and intense contrast between light and shadow punctuate the pieces, as if the artists were attempting to translate moral ambiguity into pictorial clarity.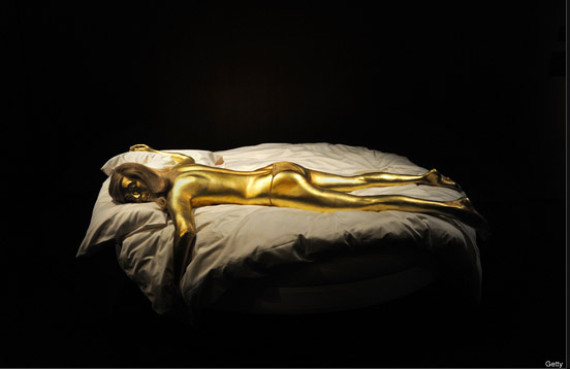 The AP tells us:
If there's one thing James Bond has taught us it's that behind every great spy is a great tailor.
A new exhibition at London's Barbican Centre explores the style of the suave secret agent, displaying costumes, props, set pieces and design drawings from half a century of 007 films.
Assembled with help from the films' producer, EON Productions, which has a new Bond movie to promote in the fall -– the exhibition includes the spy's tuxedos, Bond girl ball gowns and villains' vestments, as well as a selection of props and gadgets. There are also sketches by the films' influential set designer, Ken Adam, whose cavernous lairs and sleek space stations did much to create the movies' modernist luster.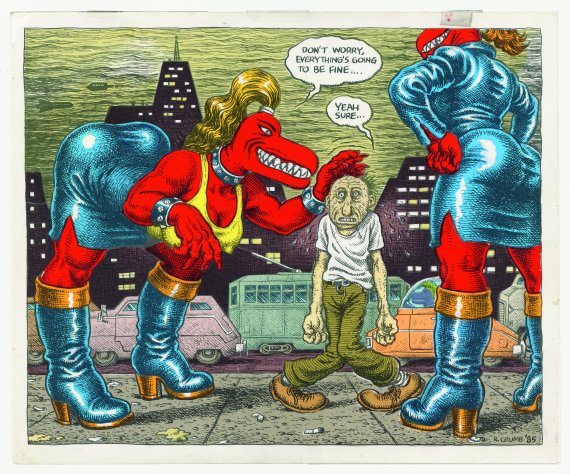 For 50 years, R. Crumb's off-kilter comics have rendered, with beyond brutal honesty, the rated-R dreams of adult life: sex, drugs and bluegrass. His ability to depict twisted fantasies without judgment has made Crumb one of the most infamous comics of all time.
The exhibition "Crumb: From the Underground to the Genesis" captures Crumb's evolution from counter-culture icon to contemporary art icon. Although he is currently represented by David Zwirner's powerful blue chip gallery, Crumb seems unphased by his newfound art star status. He once told the New York Times regarding the art world, "When you get inside that world and start talking to the people who actually operate in it, it's not that smart, really."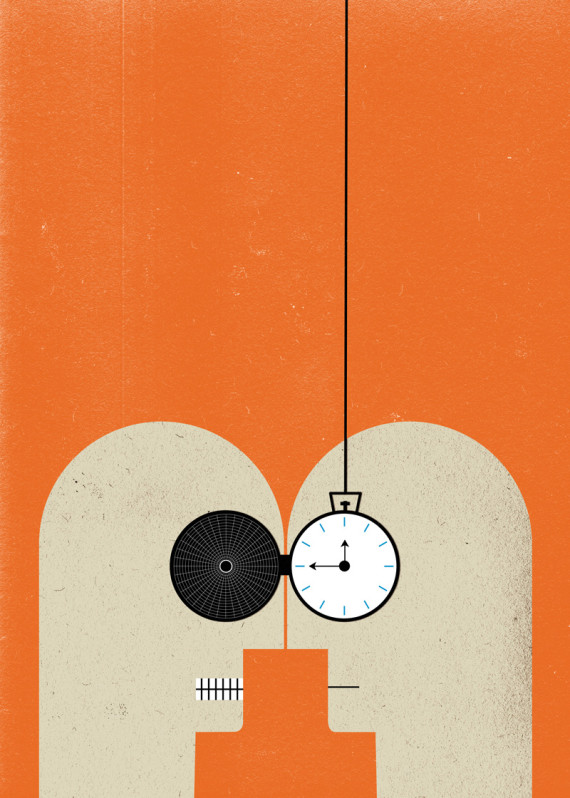 If you feel like you have been saying "cool" too much lately, listen up. The Project Twins has provided the ABCs of odd and wonderful vocabulary. Harking back to the early days of flashcards, Twins created visual interpretations to help each strange new word stick.
We found this alternate alphabet on Brain Pickings, and we are obsessed. We found words to make you swoon ('Vernalagnia,' a romantic mood brought on by Spring), words you never knew existed ('Biblioclasm,' the practice of destroying books), and words to make you sound like a pretentious know-it-all ('Pogonotrophy,' the act of growing facial hair).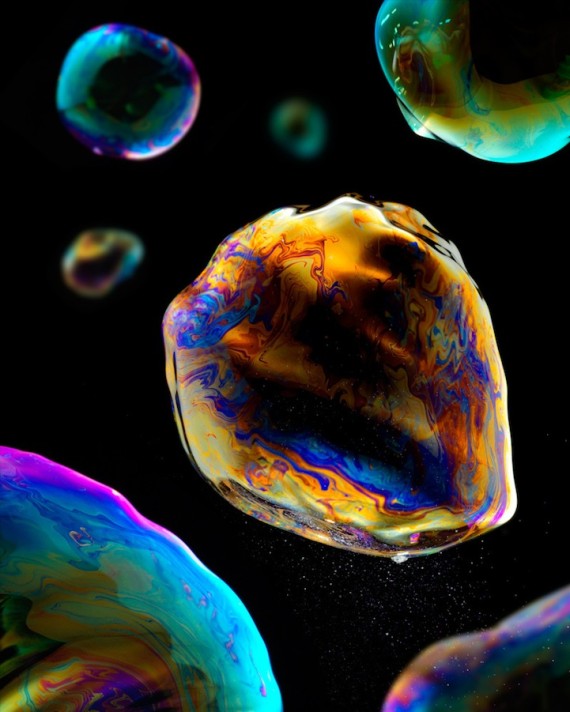 Fabian Oefner brings back bubbles with a psychedelic twist in his high-speed photography series, titled, "Iridient" (aka 'Bursting Soap Bubbles'), which we first saw on My Modern Metropolis.
Oefner says on his website that his work often captures the aesthetic sparkle of scientific phenomena. The Swiss photographer placed light and refractors around the bubbles to capture the full spectrum of their iridescent glow. The fragile material is captured floating in a pack, mid-burst, and as a shower of multicolored droplets. We are sure the recording of a bubble's short and beautiful life is no easy feat, and we applaud Oefner's patience and eye for detail.
Happy weekending readers! Don't forget your sunblock and we'll see you next week.