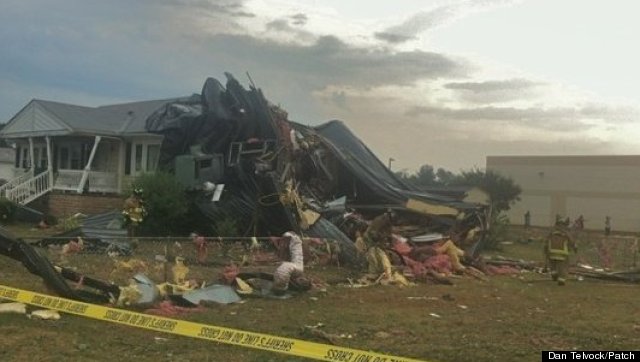 A tornado hit a building in Fredericksburg this evening as severe thunderstorms rolled through the area. The roof of one building reportedly flew off and hit a home about 40 yards away on Fleming Street.
"It started hailing golfball-sized hail and then the lights went out," said Mandy Spina, the director of Cheer Fusion gym at 86 Fleming St. "It was torrential downpour, and I told the kids to get into the dance room because it is steel re-inforced. Bricks started flying and the walls caved in."
SUBSCRIBE AND FOLLOW
Get top stories and blog posts emailed to me each day. Newsletters may offer personalized content or advertisements.
Learn more