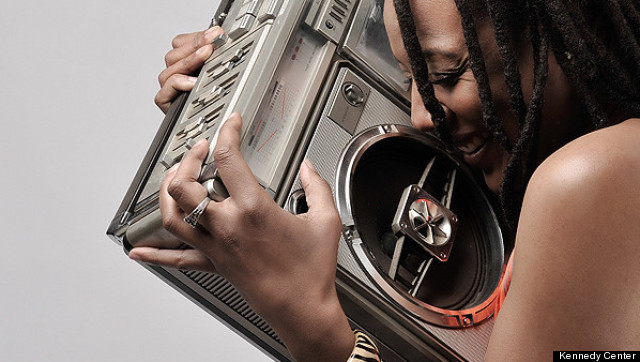 1. 11th Annual D.C. Hip-Hop Theater Festival: Jennifer Johns At Millenium Stage
Johns has toured with the following musicians: Lauryn Hill, Black Eyed Peas (pre-Fergie), Mos Def, Common, Les Nubians, Blackalicious, Zap Mama, Slum Village, Talib Kweli, KRS-One and more. That's a pretty impressive resume. 6 p.m., all ages, no cover
3. Coed Pageant At Velvet Lounge
A home recording project that turned into a touring band, this Urbana, Ill.-based male/female two-piece has all the charms of Mates of States but without drums. Their EP has a few gems, big potential and if their live show is anything like their recordings, a safe bet. 9 p.m., 18+, $8 to $10
5. Free Improv Comedy At The Pinch
Why look at this! Two improv shows where there was once none. Maybe it's a good time to be an improviser in D.C. 8 p.m., 21+, no cover
TOP 5 FOR THE NEXT 5 DAYS
Wednesday, July 11
"Amarcord" at Embassy of Italy
A Felini film at the Embassy of Italy? This is why living in D.C. has its benefits.
Thursday, July 12
Roger Waters: The Wall Live at Verizon Center
The landmark album is fine and good, but the appropriate over-the-top production is the reason why we're picking this. How many more times will you be able to witness the building and destruction of 'The Wall?'
Friday, July 13
Murder By Death at Black Cat
More bands that have played Warped Tour need cello. More bands that have played Warped Tour should score films that don't exist. Murder By Death does both.
Saturday, July 14
"Wizard of Oz" at Wolf Trap
One of the greatest films of all time will be shown on giant screens with live accompaniment from the NSO.
SUBSCRIBE AND FOLLOW
Get top stories and blog posts emailed to me each day. Newsletters may offer personalized content or advertisements.
Learn more