 This weekend the World Bodypainting Festival celebrated its 15th year in the Austrian peninsula of Pörtschach, bringing over 200 participants from 40 countries to the three-day event. The festival began as an attempt to draw tourism to the small town, and it has since blossomed into an international sensation. Participating artists compete in different body painting contests, but only one can be crowned world champion. The reigning champion of 2012 was Kristina Elizarova, the Inquisitr reports.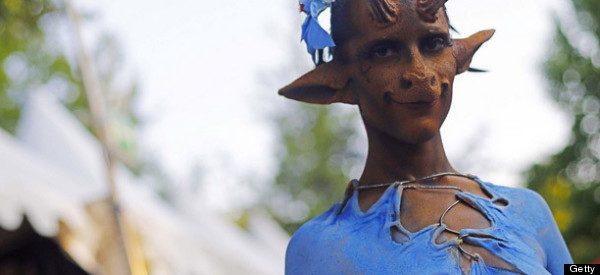 Bodypainting, airbrushing and other special effects turned the hundreds of participants into mythical beasts, ethereal beings, tribal collages and much more. (We hope the crew of Avatar was taking notes for the sequel.) Our only advice for next year is that participants reconsider the decision to wear contact lenses, seeing as they are absolutely horrifying.
World Bodypainting Festival
SUBSCRIBE AND FOLLOW
Get top stories and blog posts emailed to me each day. Newsletters may offer personalized content or advertisements.
Learn more