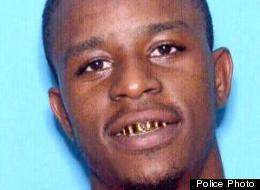 Chicago Bears wide receiver Devin Hester is facing some off-the-field drama.
NFL.com reports that the Chicago-based athlete and his family has been "cooperat[ing] fully" with police in the manhunt for Hester's cousin, Antoinne Robert Hester, 22, who is wanted in connection with a fatal July 4 shooting in South Florida, where he lives.
Antoinne Hester is facing murder charges after police say he shot 20-year-old Bevins Bennett multiple times while inside a green Kia Soul on an expressway, then fled on foot, Fox Chicago reports.
Witnesses say they heard Antoinne Hester brag that Devin Hester was his brother, but the two are in fact cousins, Sports Illustrated reports.
Police have not yet identified a motive for the shooting.
Devin Hester's last interaction with police also had him on the right side of the law: the Chicago Bear was reportedly cooperative with staff and police officers in a 2011 misdemeanor battery case after he was slapped by an Mount Prospect man at Rivers Casino in Des Plaines, Ill.