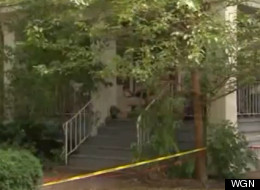 Dozens of animals, including almost 40 cats and three dogs, were removed from a suburban Chicago home Monday afternoon.
Police were alerted to the apparent animal hoarding after neighbors complained of foul odors emanating from the home in the 1300 block of East Avenue in Berwyn, My Suburban Life reports.
Though neighbors had been complaining about the home's smell for months, the area heat wave made the odors impossible to ignore any longer, according to ABC Chicago.
While investigating the complaints, police were allowed entry into the home and discovered that dozens of animals, some of them "sickly" in appearance, were living inside among large amounts of animal feces and generally "horrid" conditions, according to the station.
The animals have been taken to a Cicero animal shelter, the Chicago Tribune reports.
The home's occupants -- a man and a woman in their 40s and a teenage girl -- were also removed from the home, CBS Chicago reports, which has been boarded up and deemed uninhabitable.
One of the occupants was described by a friend as " the kind of person who, if she saw a cat or a dog running around, she'd take them in," My Suburban Life reports.
In a separate animal hoarding incident last fall, over 200 animals were pulled from another Berwyn home. The conditions in the home contributed to the death of 14-year-old Matthew Degner, who lived there.