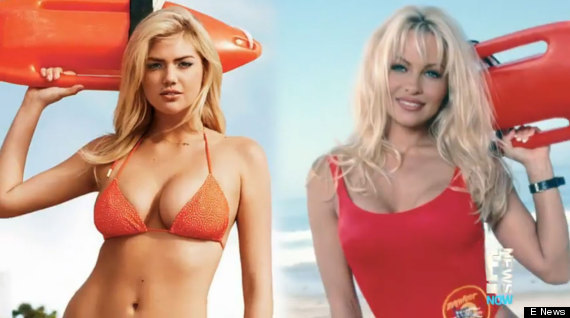 Para esta sesión de fotos en GQ, tomadas por el fotógrafo Terry Richardson (a quien acuden docenas de celebridades), se puede apreciar a Kate en numerosas poses, como en cortos diminutos, en una camisetita mojada o hasta topless. Pero ahora, podemos ver una serie de imágenes en donde emula a Pamela Anderson, con su icónico traje de baño rojo y salvavidas, como si estuviera saliendo directamente del set de "Baywatch".
En este video de Terry Richardson te ennumeran los "muchos talentos de Kate". La rubia, en su bikini rojo, sale de un puesto de salvavidas y corre por la playa. En otras escenas, recorre en patines las calles, se luce en los juegos de destreza, se divierte en una atracción de la feria y, finalmente, demuestra por qué es la ganadora del "concurso de camisetitas mojadas". Velo a continuación:
¿A quién prefieres, a Kate o a Pamela? Te dejamos una serie de fotos y videos de ambas para que decidas... y te derritas ante sus encantos.
MÁS DE PAMELA ANDERSON EN VIDEO:

SUBSCRIBE AND FOLLOW
Get top stories and blog posts emailed to me each day. Newsletters may offer personalized content or advertisements.
Learn more