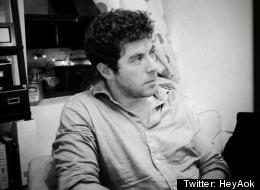 A 29-year-old Obama campaign staffer died Friday after "collapsing" in the president's campaign headquarters in Chicago, according to the Chicago Sun-Times.
Alex Okrent was a veteran of two earlier Obama campaigns, having worked on the president's 2008 campaign, and his 2004 Senate bid before that. Okrent was employed in the campaign's paid media department at the time of his death.
After he collapsed, Chicago paramedics were called to the Obama headquarters in the Prudential Building where he was given emergency treatment. Okrent was then taken to Northwestern Memorial Hospital where he was pronounced dead.
"Obama was campaigning in southern Virginia this afternoon, when he learned about Okrent's death," according to USA Today. The president reportedly offered his condolences to Okrent's family during a phone conversation shortly thereafter, and addressed his Chicago staff about the tragedy on a conference call.
The White House pool report added:
A staffer in President Obama's campaign office collapsed in the Chicago headquarters and died Friday, campaign officials said.

Alex Okrent, 29, had worked with the Obama team since 2004.

Traveling in Virginia on Friday, Obama called Okrent's family to express condolences.

The president later spoke with other campaign staffers in a conference call.
UPDATE (7:57 p.m. ET): Republican candidate Mitt Romney tweeted his condolences Friday evening, saying:
@MittRomney

Mitt Romney
Ann & I were deeply saddened to learn of the death of Alex Okrent. Prayers are with Alex's loved ones and the entire Obama campaign team.
Soon after, top Obama advisor David Axelrod responded to Romney:
@davidaxelrod

David Axelrod
@MittRomney
Thank you, governor. Alex was a beloved member of our team. It's been a very emotional day.