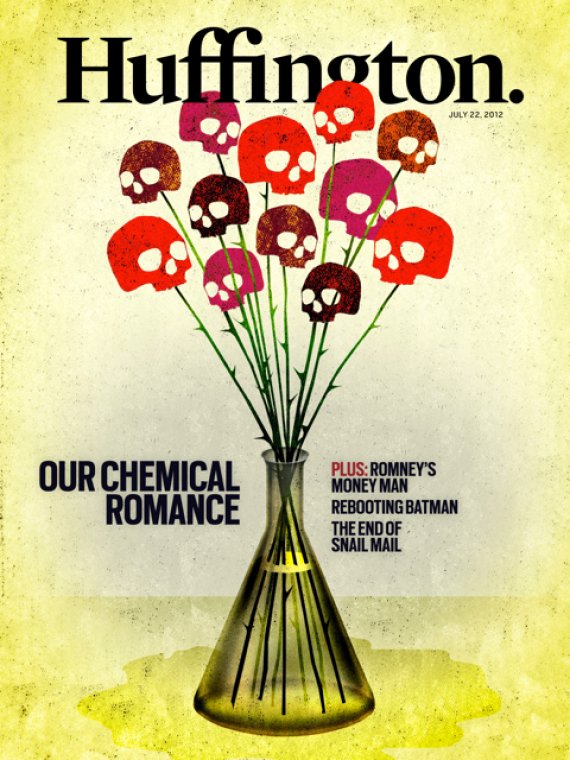 In Issue 6 of Huffington we wonder what a post-postal service world would look like and explore some uncomfortable realities about the toxic chemicals that you are inhaling, eating and absorbing through your skin--and may be passing on to your children. We also introduce you to Mitt Romney's former Bain partner and his charged beliefs, reimagine Batman, take a heartbreaking look at a sinking island off the Gulf coast and give you reason not to bemoan your liberal arts degree.
Huffington in the iTunes App store
See the table of contents below: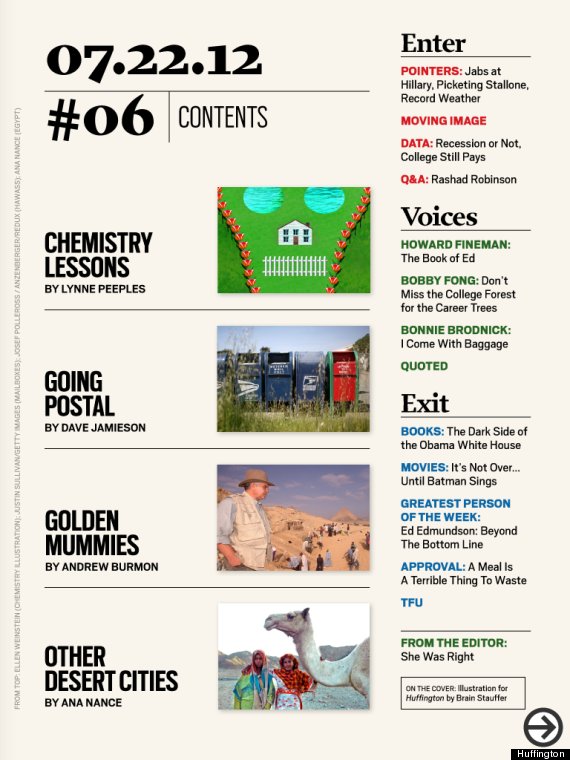 Huffington, the new, weekly magazine app from the team behind The Huffington Post, will now offer iPad users an in-depth Huffington Post experience on a mobile platform. Huffington takes the best of HuffPost's Pulitzer Prize-winning original content -- including news of the week, deeply reported features, enticing Q&As, photo essays, top-tier commentary, and notable quotes from the HuffPost community -- and puts it in an elegantly designed showcase that allows readers to have a deeper and richer reading experience.
Huffington will combine the beauty and depth of traditional magazines with The Huffington Post's signature blend of attitude, engagement and community.
Download it in the App Store today and spend a little more time with Huffington.

A one-month trial of Huffington is complimentary, with subsequent downloads priced at 99 cents per issue, $1.99 per month or $19.99 for an annual subscription.