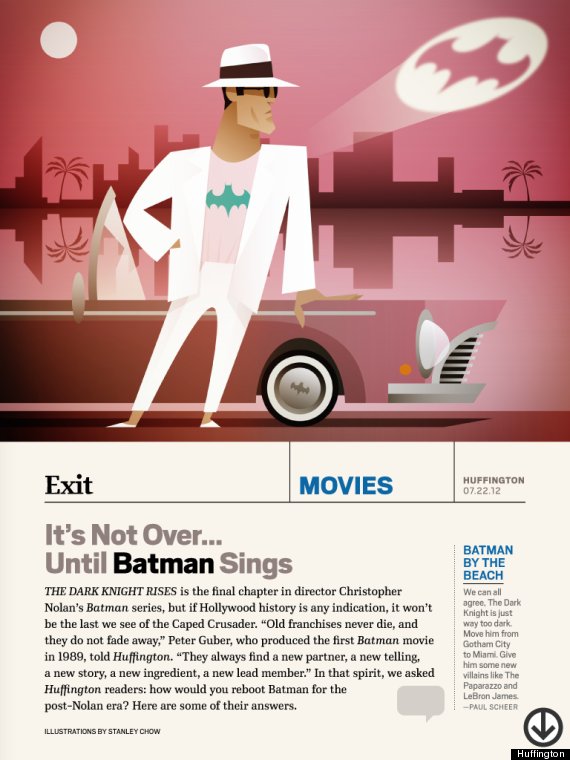 "The Dark Knight Rises" is the final chapter in director Christopher Nolan's "Batman" series, but if Hollywood history is any indication, it won't be the last we see of the Caped Crusader. "Old franchises never die, and they do not fade away," Peter Guber, who produced the first "Batman" movie in 1989, told Huffington. "They always find a new partner, a new telling, a new story, a new ingredient, a new lead member." In that spirit, we asked Huffington readers: how would you reboot Batman for the post-Nolan era? Here are some of their answers.
SUBSCRIBE AND FOLLOW
Get top stories and blog posts emailed to me each day. Newsletters may offer personalized content or advertisements.
Learn more