Want to know how to take a great self-portrait that really brings out your eyes?
Look no further than this monkey! The Houston Zoo tweeted this hilarious photo of a seemingly-smiling monkey striking a pose. The adorable photo was taken by a game camera in the wilds of Borneo, where the conceited monkey lives.
@houstonzoo

Houston Zoo
Looks like someone knew about the "hidden" cameras. This picture taken on a game camera in Borneo by our partners.
http://t.co/lnK1SXXe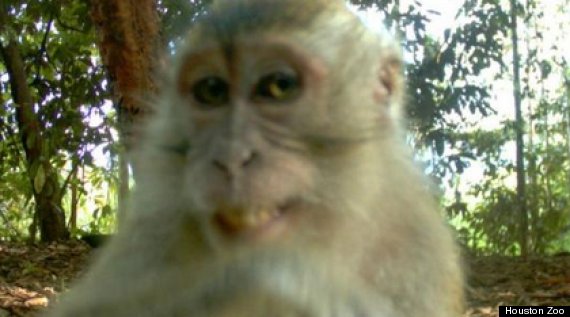 Way to work the camera!
AMAZING PHOTOS OF ANIMALS