Want to know how to take a great self-portrait that really brings out your eyes?
Look no further than this monkey! The Houston Zoo tweeted this hilarious photo of a seemingly-smiling monkey striking a pose. The adorable photo was taken by a game camera in the wilds of Borneo, where the conceited monkey lives.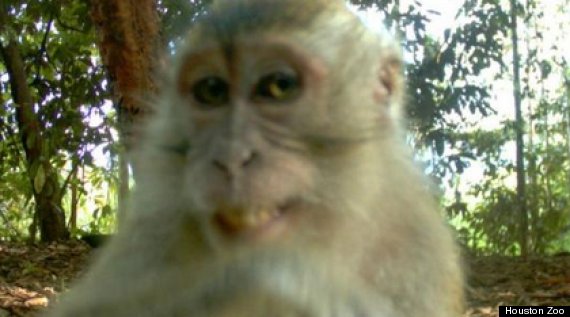 AMAZING PHOTOS OF ANIMALS
SUBSCRIBE AND FOLLOW
Get top stories and blog posts emailed to me each day. Newsletters may offer personalized content or advertisements.
Learn more