If you're planning a sushi night with friends and are looking for a way to make your dinner party a little more festive, then take a look at today's Craft Of The Day. These fun paint-tipped chopsticks from Love Maegan are a quick and cute way to add a pop of color to the dinner table.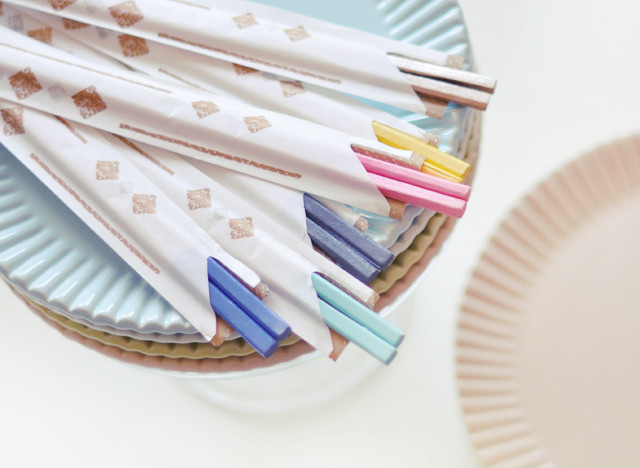 The method behind these unique utensils? Dipping the end of plain wooden chopsticks into your favorite color nail polish! We love this craft because they only take a few minutes and we can make use of our extensive nail polish collections (We knew buying the whole summer collection of Essie would come in handy!) For a full tutorial on how to make these chopsticks and other crafts, head over to Love Maegan.
And, be sure to check out our other great crafts in our Craft Of The Day slideshow below.
SUBSCRIBE TO & FOLLOW LIFESTYLE
Get top stories and blog posts emailed to me each day. Newsletters may offer personalized content or advertisements. Learn more