One James Holmes issued a short and sweet denial by switching his profile photo to the below image.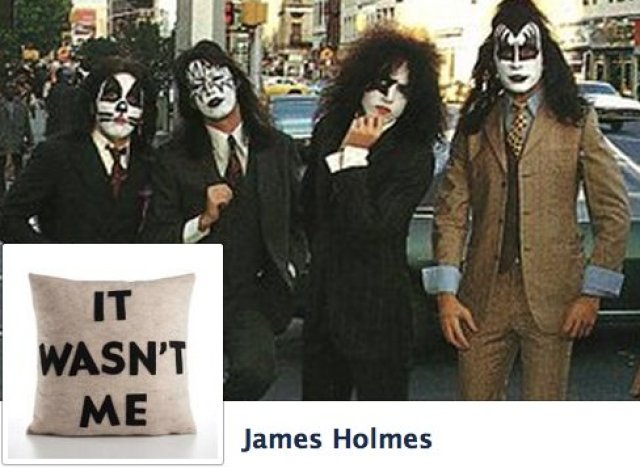 Meanwhile, a second James Holmes issued a full statement publicly on his Facebook wall, generating more than 350 shares at the time of publishing.
According to the International Business Times, he received a slew of friend requests, something which led him to question why users were trying to reach out to the actual killer.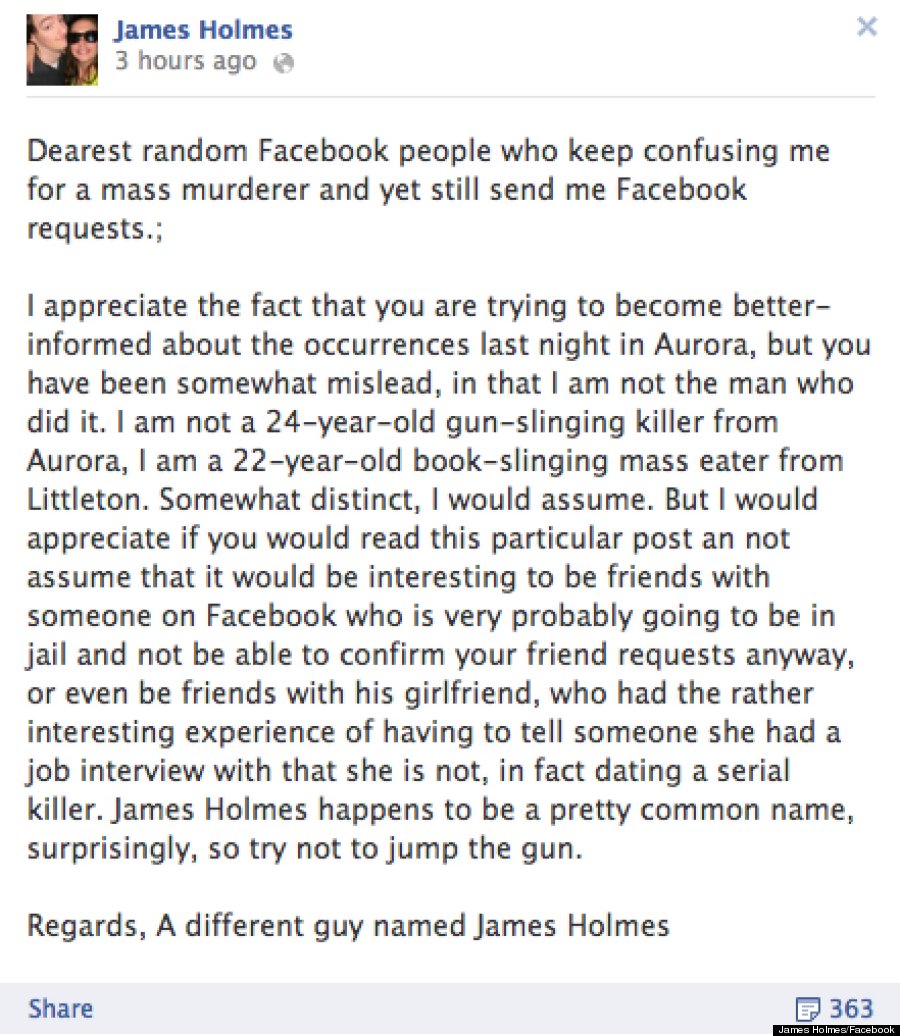 Facebook users have shown an outpouring of emotion and anger towards the suspected killer James Holmes.
According to the Daily Dot, one Facebook group and five communities calling for retribution against the alleged shooter have formed since this morning.
Of course, not all social media reactions were angry. On Twitter, a number of insightful religious tweets were spotted on the micro-blogging site after news spread about the tragic shooting.
ALSO ON HUFFPOST:
Politicians React To Colorado Shooting
SUBSCRIBE TO & FOLLOW THE MORNING EMAIL
The Morning Email helps you start your workday with everything you need to know: breaking news, entertainment and a dash of fun. Learn more