Alexa Vega has certainly come a long way from "Spy Kids."
"RR gave the ok for a sneak peek... @machetekills KillJoy," she tweeted.
Vega plays KillJoy in the 2013 film and will take the screen alongside Sofia Vergara, Amber Heard, Michelle Rodriguez and Jessica Alba.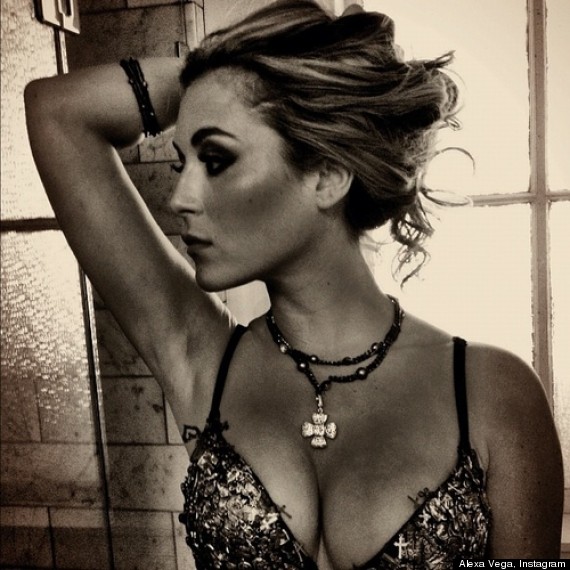 Battle Of The Celebrity Cleavage
SUBSCRIBE AND FOLLOW
Get top stories and blog posts emailed to me each day. Newsletters may offer personalized content or advertisements.
Learn more