Jessica Hardy Got Back In The Pool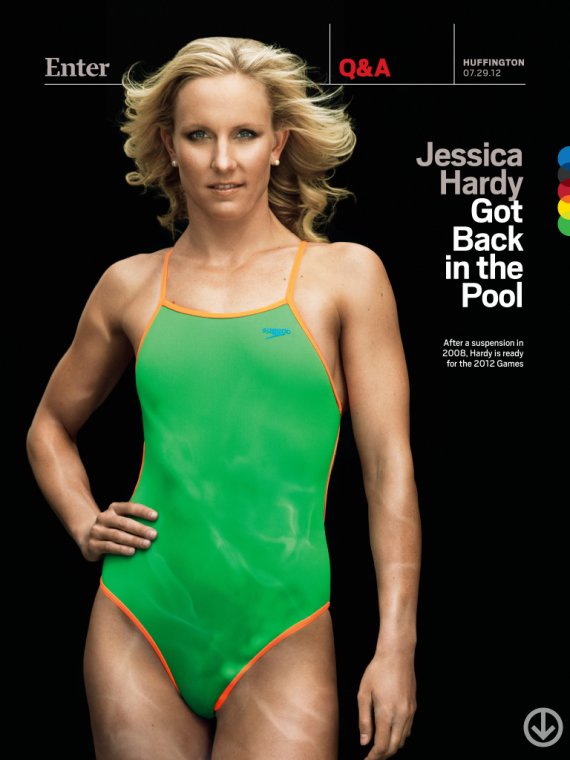 If Sisyphus swam then his career might have looked like Jessica Hardy's did after she failed to qualify for the London Olympics in her signature event, the 100-meter breaststroke. Hardy's U.S. Swim Trials defeat may have confirmed her critics' worst opinions. Already a world record holder in the breaststroke, Hardy qualified for the 2008 Games but never reached Beijing, withdrawing after testing positive for a banned substance. Although it was later ruled she unknowingly ingested a tainted supplement - one produced by a sponsor - Hardy faced a one-year suspension. Training all the while, Hardy arrived at the 2012 Trials primed for success.
To read more, download our new weekly iPad magazine, Huffington, in the iTunes App store. This story appears in Issue 7, available Friday, July 27.