First Lady Michelle Obama was in Ohio on Tuesday, and she made a surprise visit to a campaign field office. Associated Press photographer Skip Peterson snapped a photo of her dialing on a cell phone, and we could not help but remember Texts from Hillary -- the once viral sensation starring the Secretary of State.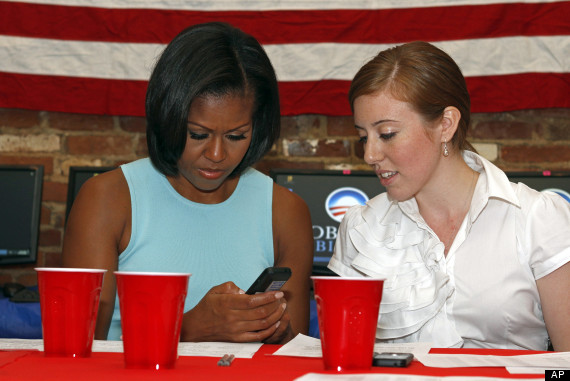 Send us your best caption for this photo: Who is she texting? What is she saying? Tweet it using the #TextsFromFLOTUS hashtag or by leaving an idea in the comments section. Here are some of our favorites:
Texts From Michelle Obama
Also on HuffPost:
This Is How The FLOTUS Stays Fit
SUBSCRIBE AND FOLLOW
Get top stories and blog posts emailed to me each day. Newsletters may offer personalized content or advertisements.
Learn more