Is the Virgin Mary a fan of the tri-state area?
Not even two weeks after an image of Our Lady of Guadalupe was spotted in West New York, another Virgin Mary sighting is causing quite the scene in Sleepy Hollow, New York, bringing plenty of the faithful to the quiet Westchester neighborhood.
Patch reports onlookers have gathered across the street from a local church, where a Sleepy Hollow resident stumbled upon what many are now believing to be a sacred image (below).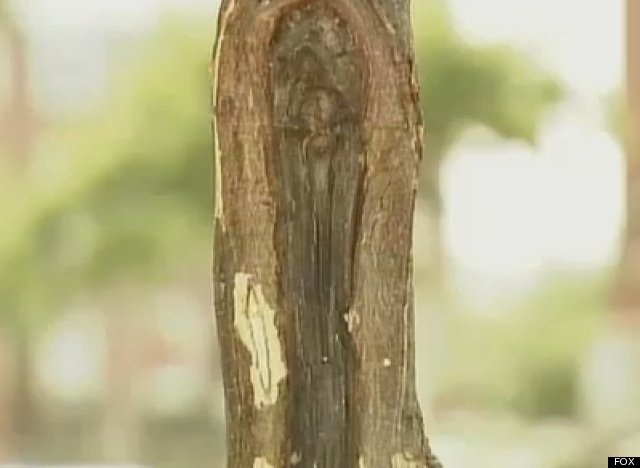 Since the sighting, throngs of believers have come to see the supposedly miraculous sighting. Juliette Bosquet told Patch:, "It means a lot to me. This gives me a lot of hope. I'm from Haiti. You know what my country's about. With all the things going on in Haiti, I should be the first one to believe. This really is true. If you really look at it, you can see the face."
Residents of West New York, New Jersey say their Virgin Mary appeared on a tree trunk after a man from Mexico was killed in a car crash in the area
Check out a gallery of other religious visions below:
YOU MAY LIKE
CONVERSATIONS
FOLLOW HUFFPOST