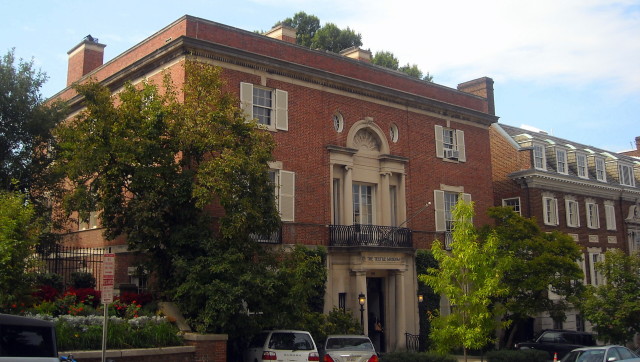 Flickr: art around
TOP 5 FOR THURSDAY, JULY 26
1. PM @ The TM: Creature Feature At Textile Museum
In theme with The Textile Museum's exhibit "Dragons, Nagas, and Creatures of the Deep," the museum will screen the contemporary Korean film "The Host." Cocktails, a movie and a chance to wander the museum. 6:30 p.m., all ages, $15
TOP 5 FOR THE NEXT 5 DAYS
Friday, July 27
Bike Prom at Black Cat
A chance to wear fancy clothes, drink New Belgium Beer and dance all night with a bunch of other bicycle loving 20 and 30-somethings. Every stereotype about hipsters will be present. It'll be fun.
Saturday, July 28
Drink The District at 500 New York Ave NW
An outdoor, early afternoon or early evening depending on the session you choose, opportunity to taste 40 craft beers. This could be amazing or tragic. Pace yourself. Drink water.
Sunday, July 29
Philip Kaufman: American Stylist at National Gallery of Art
This presentation includes a screening of "The Unbearable Lightness of Being." That's about girls, right? Sorry about the "High Fidelity" reference.
Monday, July 30
"Night of the Living Dead: Reanimated" at McFadden's
"Night of the Living Dead" is one of the most important films and is the best zombie movie of all time. It also happens to be in the public domain. This is a good thing. Since anyone can do anything to the source material, we get things like this "Reanimated" version of the film. 100 artists interpreted scenes from the film to give the audience a new experience with an old film. Super cool.
Tuesday, July 31
Write.Drink.Read at Science Club
Equal parts happy hour, workshop and open mic, this Dupont Circle event allows writers and potential scribes the chance to bounce ideas off each other in a comfortable environment.
Related on HuffPost: How to Take a Seersucker Dress from Day to Night
FOLLOW HUFFPOST