Bill Would Help Ex-prostitutes Remove Marks Of Former Pimps - Latimes.com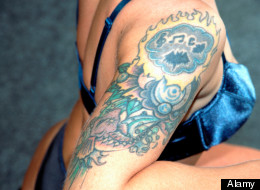 A man's name is scrawled across Krystal Lopez's neck in black lettering like that of a centuries-old manuscript.
It is a bitter souvenir for the 18-year-old Pasadena resident, who has worked hard to sever ties with the former pimp who inspired it and the lifestyle it represents. She has started laser treatments to have the tattoo removed at Los Angeles-based Homeboy Industries, a nonprofit supporting ex-gang members that provides the service for free.