Earlier in the week we brought you our list of 5 fantastic Pinterest accounts to follow. (Want to be in the running for next week's list? Just click 'Send Us A Tip' at the bottom of this post with your account's URL). And during our search we kept seeing this awesome project pinned again and again: A DIY bowl made from...magazines! It's so awesome, we had to share: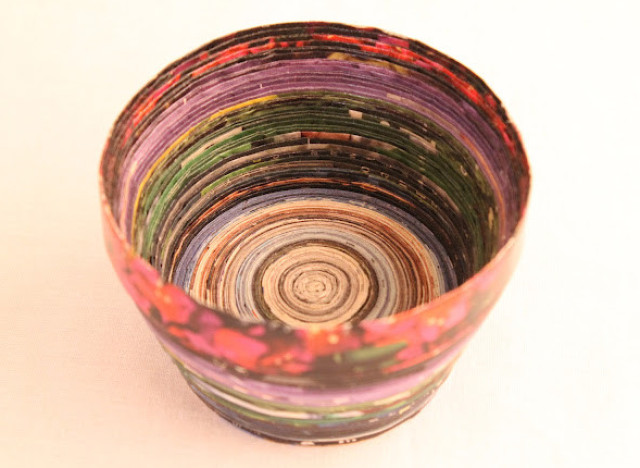 Photo by Lori from Crown Hill.
This unique decor was made by the creative crafter and blogger from Crown Hill. She picked out magazine pages with particularly bright colors to give the bowl a contrasting striped look. The only things you need to make your own (besides magazine pages)? Glue and scissors! If there's one thing we have lots of it's magazines, so we're happy to put them to good use. And we just might, because this looks like lots of fun to make! For a full tutorial on how to make this and other great crafts, head over to Crown Hill.
Have something to say? Be sure to check out Stylelist Home on Twitter, Facebook and Pinterest.