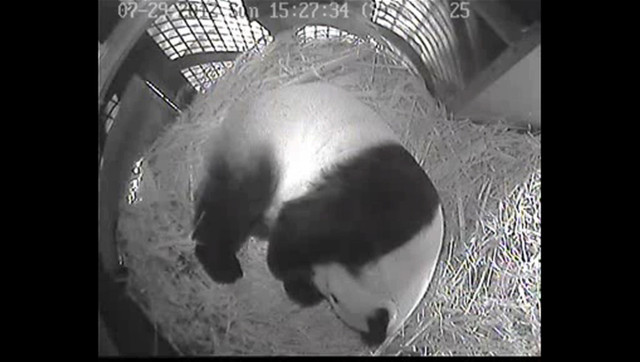 Ladies and gentlemen, prepare for cuteness.
Bai Yun is one of the oldest known giant pandas to successfully give birth, report zoo officials. Her first cub, Hua Mei, was born in 1999. The birth of her most recent cub was preceded by that of Yun Zi, a male panda born on August 5, 2009. While some of Bai Yun's cubs have left the zoo, there are now four pandas at the zoo -- the most at any enclosure in the United States, according to the LA Times.
Unfortunately, the zoo hasn't released any high-quality pictures of the baby panda, but we do have access to some images of Bai Yun and her newborn, as well as snapshots of ultrasounds taken earlier in the year. And if you really need your panda fix, check out the zoo's panda cam, which will turn its focus to the den at 2 PM, where Bai Yun and her baby are hiding out.
Bai Yun, Panda, Gives Birth To Sixth Cub
SUBSCRIBE AND FOLLOW
Get top stories and blog posts emailed to me each day. Newsletters may offer personalized content or advertisements.
Learn more