Jonah Lehrer Was Going To Give A Speech On Ethics At Earlham College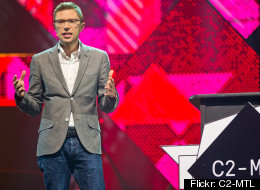 Jonah Lehrer's fabrications have already cost him his gig at The New Yorker and an unknown number of future book sales, and now they're cutting into his lucrative sideline as a speaker. Among the gigs he has lost: speaking to college students about ethics in decisionmaking.
On Monday, August 22, Lehrer was scheduled to address new students at Indiana's Earlham College. The speech, titled "How We Decide: The New Science of Decisionmaking," was to have been part of a lecture series co-sponsored by the Robert Simpson Charles Lectureship in Ethics Endowed Fund.