John Wise Guarded While Police Wait For Barbara Wise's Autopsy From Hospital Shooting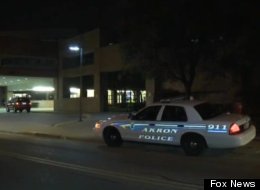 MASSILLON, Ohio (AP) — An autopsy has been rescheduled for a northeast Ohio woman whose husband is accused of shooting her in a possible mercy killing as she lay in a hospital's intensive care unit.
The Summit County medical examiner's office says an autopsy will be performed Tuesday or Wednesday on 65-year-old Barbara Wise, of Massillon. The autopsy originally was scheduled for Monday.
Akron police say 66-year-old John Wise entered his wife's hospital room at Akron General Medical Center on Saturday and shot at least one round from a handgun while standing at her bedside. Barbara Wise was declared dead Sunday.
Capt. Dan Zampelli says police are waiting on the autopsy to decide what charge would be appropriate for Wise but he likely faces a murder charge.
Wise is under police guard in an undisclosed location.