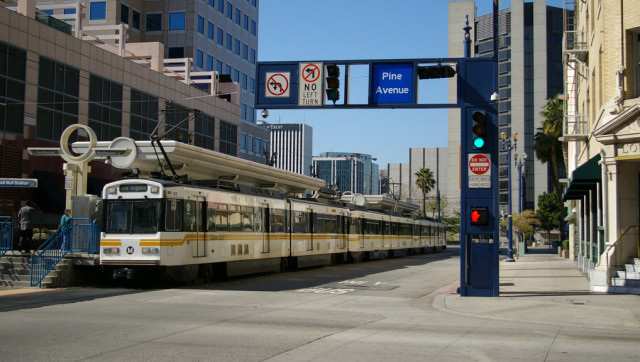 Flickr: fredcamino
LOS ANGELES -- A Southern California commuter train line is on pace to have the deadliest year in its 22-year history.
A record 10 people died in 1999.
This year's deaths were among 22 accidents reported along the 22-mile line from Long Beach to downtown Los Angeles. The line handles 26 million riders a year and is one of the busiest light rails in the nation.
Metropolitan Transportation Authority member Zev Yaroslavsky says the number of suicides is a record. He also says the line could see a record number of deaths by year's end, and he's urging an investigation to help reduce the toll.
YOU MAY LIKE
CONVERSATIONS
FOLLOW HUFFPOST