Interlake High School Senior Is A Serial Social Entrepreneur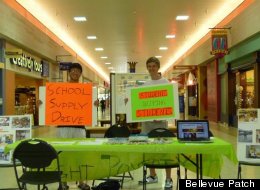 Kevin Vu is a serial entrepreneur. He is also getting ready to start his senior year at Interlake High School.
"I see problems all the time in my daily life," he said. "But, an entrepreneur sees problems as opportunities. Entrepreneurs constantly seek opportunities and are able to sort out which ones are most important to tackle. And which solutions are the best ones to solve the problem."