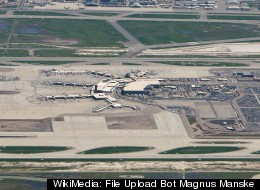 In 2011, New Jersey's Newark Liberty International Airport took the title of America's most delayed airport. It looks like things haven't changed much.
In a ranking by the Bureau of Transportation Statistics, published by the Associated Press, Newark was dead last on a list of airport on-time performance at some of the largest U.S. hubs in the first half of 2012.
To see the full list of what percentage of flights at these airports have arrived on-time so far this year, check out the slideshow below. To compare, you can check how the worst ranked this time last year here.
For more on how airports stack up, check out a list of the worst airports in America. And, then there are the airports you hope to be at when on-time performance isn't at its best.