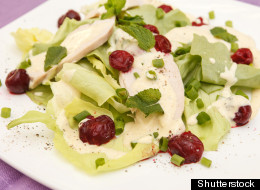 A batch of bad chicken salad caused over 300 inmates at an Arkansas prison to contract food poisoning, according to Food Safety News. It remains unclear which ingredient in the salad prompted the rash of illnesses though.
The outbreak lead to the delay of parole for five inmates. They have since been released.
Last year, a different group of 300 inmates contracted salmonella at a Pennsylvania prison.
The Arkansas prison houses about 850 prisoners.