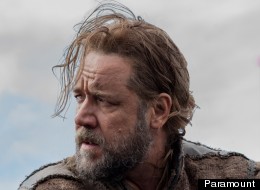 Russell Crowe stars as Noah in Darren Aronofsky's upcoming film "Noah," and now Paramount has offered a first look at the Oscar winner in costume.
Crowe has been filming "Noah" in Iceland, alongside fellow cast members Jennifer Connelly, Emma Watson, Logan Lerman, Ray Winstone and Anthony Hopkins.
Aronofsky's biblical epic, which tells the story of Noah's Ark, is scheduled for release on March 28, 2014. The director -- whose last film was the global smash "Black Swan" -- tweeted a picture of the set being built last month.
@DarrenAronofsky

darren aronofsky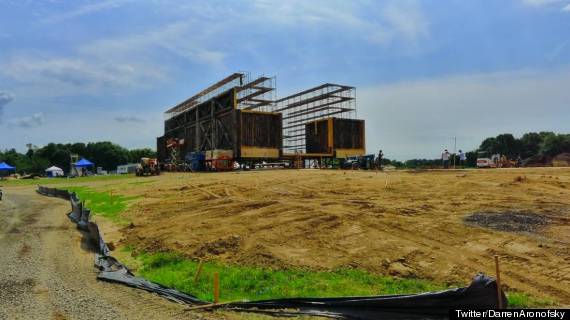 "Make thee an ark of gopher wood," reads Genesis 6:14, "with rooms shalt thou make the ark, and shalt pitch it within and without with pitch."
For his part, Crowe has been tweeting up a storm while in Iceland, discussing the inclement weather and dangerous filming conditions.
@russellcrowe

Russell Crowe
Monday,part of a scene I went for a dip in the ocean, I can't describe the shock of cold,told this morning"most dangerous beach in Iceland"
@russellcrowe

Russell Crowe
shivering glacial wind shakes the night, ash sheets the sky...time to sing a lullaby...night shem, night ham, night japheth
#Noahudontknow
Check out the full look at Crowe as Noah below. "Noah" is out next year.