Scary Sex Toys That Are Real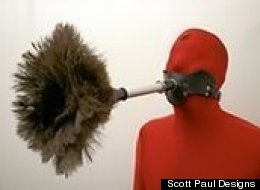 There's a saying, "Don't ruin a good thing" -- but some sex toy manufacturers just won't quit.
And hey, who's to say they're not on to something? It's pretty hard to see how the "nut crusher" -- whose instructions put the words "Allen wrenches" and "testicles" in the same sentence -- would be a revelation in the bedroom, but go try them out for yourselves. There's no promising you'll enjoy them.