Leave it to Vogue Paris to make the color black the theme of its September issue.
Emmanuelle Alt and her team have unveiled their September 2012 issue, which includes a revamped layout and slicker typography. Vogue Paris needed a redesign, the editors told Women's Wear Daily today.
With all three models in the same dress against a matching background with similar makeup, we've got to ask: who rocked her Vogue Paris cover best?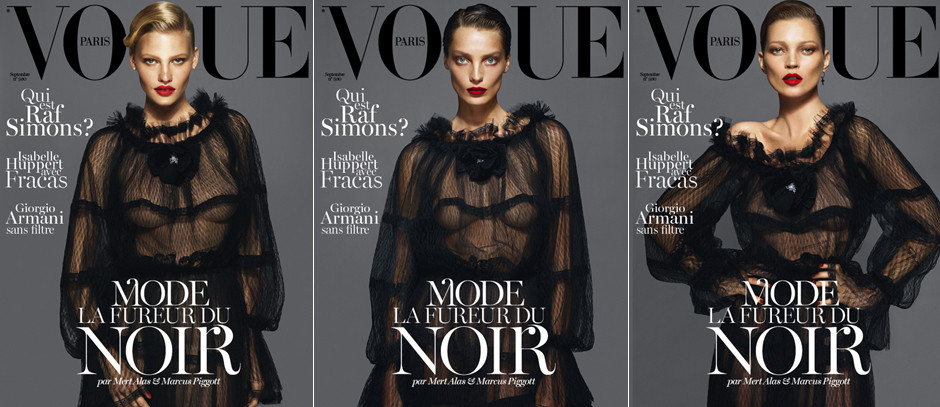 Here are just a few of our favorite Kate Moss covers...
Kate Moss' Magazine Covers