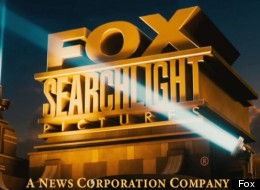 Attorneys in a lawsuit that previously focused on a single internship program within Fox Entertainment group are looking to expand the case to include the entire division, THR reports.
The case, which began in the fall of 2011, had once centered on the "Black Swan" internship program at Fox Searchlight. Two interns sued the studio for alleged violations of employment laws (minimum wage, etc.). But now, the two more plaintiffs -- a "corporate intern" at Fox and a "production intern" who worked on "(500) Days Of Summer" -- have been added to the suit.
A hearing on August 24 will look into whether or not this class action is legally permissible, but things don't bode well for Fox. THR quotes the filing:
According to a court filing made public Monday, an investigation in the case "shows that the same hiring, personnel and company policies that applied to Searchlight interns applied to all interns who participated in FEG's internship program."

The plaintiffs point to 20th Century Fox, among other FEG business units, saying that until July 2010, interns hired to work there were not paid, even though they were required to fill out I-9 forms, sign confidentiality agreements and were deemed "employees" covered under workers' compensation laws.
Previously, Fox had blamed "Black Swan" director Darren Aronofsky and his production company, alleging that the interns in question didn't even really work for Fox Searchlight.
Fox changed its policy in 2010 and began paying interns $8 an hour.
The entertainment arm of Rupert Murdoch's News Corp. empire isn't the only media giant to face legal threats from former interns. Xueden "Diana" Wang recently sued Hearst over unpaid labor she contributed to Harper's Bazaar. Wang told of working 40 to 55-hour weeks in the magazine's accessories department, supervising other unpaid employees who served as messengers for the company.
"We were completely overworked," Wang told The Huffington Post in February. "It was an outrageous burden for a bunch of interns."
In a story on Wang's case, HuffPost Business summarized new Department of Labor guidelines as erring on the side of caution when it comes to exploiting unsuspecting students or young people:
Internships, according to the guidelines, must be similar to "educational" training, must provide no "immediate advantage" to employers and must not displace regular salaried employees. If internships fail to meet these requirements, they are considered work, and subject to regulations like minimum wage.
In March, Lucy Bickerton sued Charlie Rose and the production company responsible for his eponymous program over unpaid labor from interns.
For more on the Fox case, head over to THR.
Other media lawsuits:
An intern sued Charlie Rose and his show over fair wage allegations.

Radio host and conservative preacher Bradlee Dean sued Maddow and MSNBC, claiming that the host defamed him in a segment.

Remember Anderson Cooper's swanky converted New York City firehouse? The CNN anchor was sued over it. Brooklyn-based interior designer Killian O'Brien was working on the home, and filed a lawsuit claiming that she was injured on the job. She said she fell 17 feet through a hole that once held the station's fire pole.

Grace was sued after the suicide of a woman who she had interviewed the previous day. The CNN host had questioned the woman about the disappearance of her son, and the woman's family members alleged that the interview caused severe emotional distress.

Witt was sued by a former friend who alleged that the MSNBC host owed her $65,000.

Schultz was sued for by an NBC employee who claimed that he helped the MSNBC host break into TV and never got the cut he was promised.

Seacrest was sued by a woman who claimed she was demeaned and humiliated during the filming of his reality show "Shahs of Sunset."

Ann Curry and her husband Brian Ross faced a 2006 lawsuit over their Upper West Side home. Neighbors complained about noise and safety issues from construction on the house, and expressed concern that homeless squatters would start fires.

Keith Olbermann was sued by conservative filmmaker James O'Keefe after David Schuster described him as "a convicted felon" and a suspect in a rape allegation made by a former co-worker.

Barbara Walters was sued by a woman who claimed that she was defamed in Walters' 2008 autobiography.

The daytime diva has been sued at least one, two, three and four times.