The little chick is seen getting some help from its mother outside the zoo's Aquatic Birds exhibit.
If you notice, mother and child are different colors. As the Wildlife Conservation Society explains, "Flamingos are hatched with white downy plumage but develop trademark pink coloration from pigments in the algae, crustaceans, and other invertebrates that make up their diet."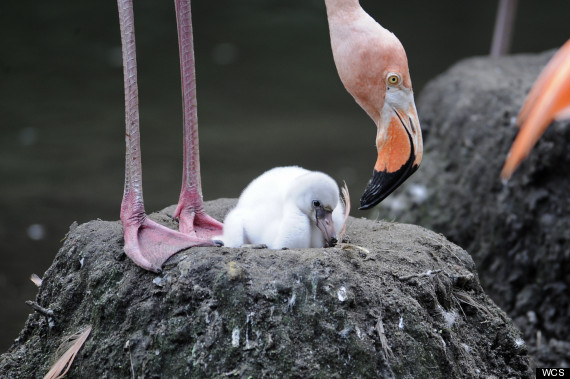 SUBSCRIBE AND FOLLOW
Get top stories and blog posts emailed to me each day. Newsletters may offer personalized content or advertisements.
Learn more