We really like bacon. Probably more than most people. Even though we sometimes say that we think bacon might be "over" or have "jumped the shark," we still pretty much always want to eat it, if it's around.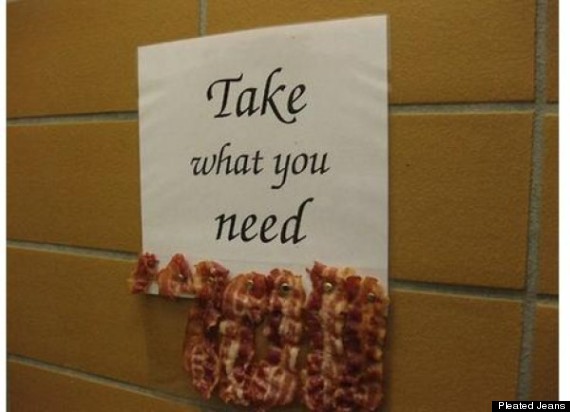 We do appreciate the consideration this prankster has taken for those in a bacon crisis. Everyone, please use bacon responsibly.
Also on HuffPost:
Things Made Of Bacon That Probably Shouldn't Be
SUBSCRIBE AND FOLLOW
Get top stories and blog posts emailed to me each day. Newsletters may offer personalized content or advertisements.
Learn more