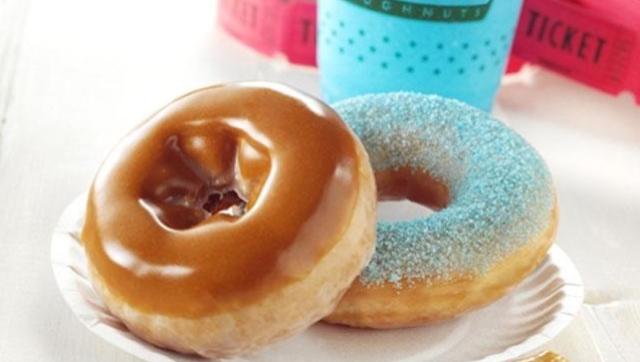 You know the feeling: you're eating your Krispy Kreme donut and you think to yourself, "Needs more sugar."
To counteract your potentially low blood sugar levels, Krispy Kreme is releasing two new donuts, just in time for State Fair season: Cotton Candy and the Caramel Apple Cake Donut. The Cotton Candy donut is an original Krispy Kreme glazed donut, dipped in cotton candy sugar and the Caramel Apple Cake donut is an apple donut drizzled with caramel icing.
Just in case you need something complementary to wash the new donuts down, Krispy Kreme is pairing their new donuts with two similarly-flavored beverages -- the Frozen Cotton Candy Chiller and the Caramel Latte, which can be served hot or on ice.
ALSO ON HUFFPOST:
Wild Dunkin' Donuts Flavors
SUBSCRIBE TO & FOLLOW THE MORNING EMAIL
The Morning Email helps you start your workday with everything you need to know: breaking news, entertainment and a dash of fun. Learn more