These biting tops will only set you back about $20 -- a small price to pay for voicing your opinion on this oh-so-important matter, right? And, as an added bonus, there are also shirts that say "Team Kristen For Life" for those who have a less harsh opinion of the 22-year-old (we're looking at you, Jodie Foster). While we're not overly-enthused about taking a side in this scandal, we can imagine that there's a pretty big market for these t-shirts. Would you wear one?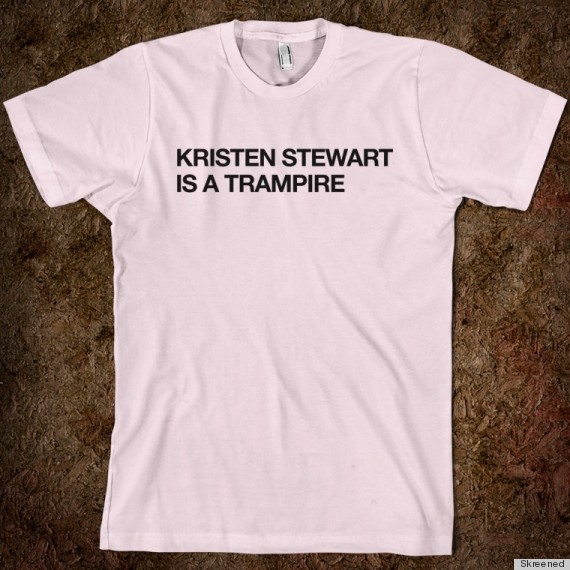 To help you decide which shirt to buy, here's a look at the defunct couple in question.
Kristen Stewart & Robert Pattinson
SUBSCRIBE AND FOLLOW
Get top stories and blog posts emailed to me each day. Newsletters may offer personalized content or advertisements.
Learn more