When it comes to comparing the two Middleton sisters, many fans (including plenty of straight men) play for Team Pippa.
After all, the younger sister has a backside impressive enough to steal the Biggest Show Ever (which is how we refer to the Royal Wedding) and she's got a reputation as a fun-loving, party-planning, late night-reveling kinda girl. By contrast, the Duchess of Cambridge is supposedly a big ol' homebody who makes jam for fun.
But when it comes to fashion and beauty, we can't help but root for Kate. The royal has mastered her makeup routine, with her thin swipe of eyeliner, light blush and picture-perfect skin (the bee venom facials must be working...). Pippa, on the other hand, has run into serious beauty issues as of late. With her sister gone off to the palace, Pippa has found two new BFFs in bronzer and black eyeliner, a double duo that's causing her double trouble.
We noticed Pips' orangey visage last week on the red carpet, where the flashbulbs reflected right off her face. This week, while attending a book launch for author Ben Fogle, it was Pippa's heavily kohl-rimmed eyes that caught ours.
Pippa, we love you. But we're concerned the makeup is getting out of hand. Lay off the orange and black and let that gorgeous Middleton skin shine through! We know it's there -- just check out Kate's face...
Below, see Pippa's two most recent public appearances and give us your two cents.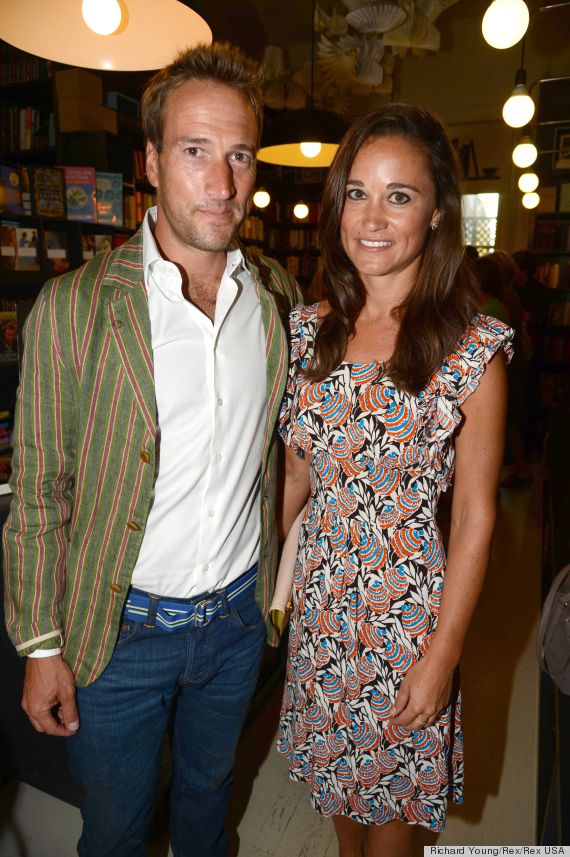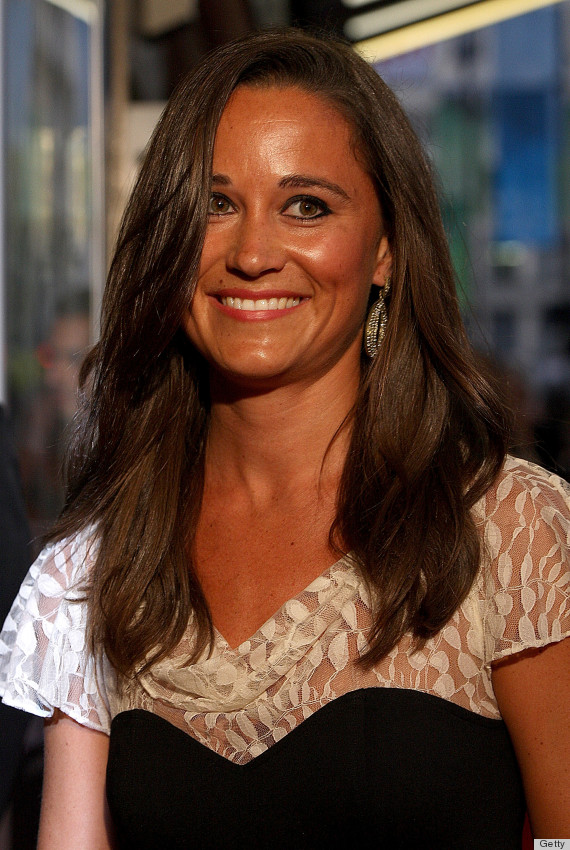 See more unfortunately orange celebs...

Loading Slideshow
Victoria Beckham

(Getty)

Victoria Beckham

(Getty)

Brooke Shields

(WireImage)

Mitt Romney

(AFP)

Kim Kardashian

(X17Online)

Pippa Middleton

(Getty)

Isabel Lucas

(Getty)

Kelly Osbourne

(Getty)

Christina Aguilera

(Getty)

Kim Kardashian

(Getty)

Ralph Lauren

(Getty)

Jessica Simpson

(Getty)

Paris Hilton

(Getty)

Lea Michele

(Getty)

Tara Reid

(Getty)

Lindsay Lohan

(Getty)

Zac Efron

(Getty)

Lisa Rinna

(Getty)

Arnold Schwarzenegger

(Getty)

Audrina Patridge

(Getty)

Jennifer Lopez

(Getty)

Kate Hudson

(Getty)

JWoww and Snooki

(Getty)

Ashley Tisdale

(Getty)

Valentino

(Getty)

Dianna Agron

(Getty)

Donald Trump

(Getty)

Charlize Theron

(Getty)

Elizabeth Banks

(Getty)

Elizabeth Hurley

(Getty)

Brooke Hogan

(Getty)

The Dangers of Tanning and Tanning Beds

In this video you will learn the dangers of tanning.
Want more? Be sure to check out HuffPost Style on Twitter, Facebook, Tumblr and Pinterest.