Who among us has not had a child act like a lunatic in public? Usually, you can attribute this behavior to tiredness, hunger or boredom. In the case of celebrity kids like Suri Cruise, there is an extra stressor called paparazzi to contend with.
But the real Suri couldn't possibly have as much attitude as the snarky narrator on her unauthorized parody Tumblr Suri's Burn Book. That would be too perfect, right? America's most famous high-heel- and lipstick-wearing 6-year-old is more likely a sap who is always carried and only animated when she goes to Disney with dad or out for ice cream with mom. Wrong! Three recent photos, taken by some very lucky photographer, show Suri at her finest. Words don't really do them justice, but we're certainly wondering what Katie Holmes was thinking while all of this was going on.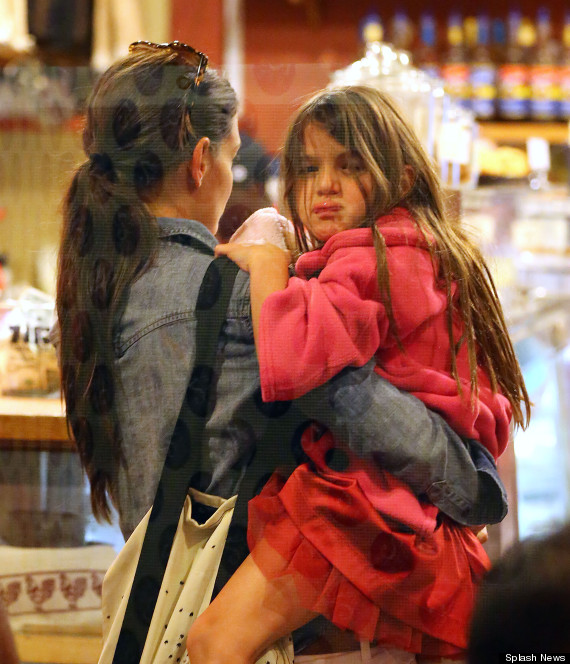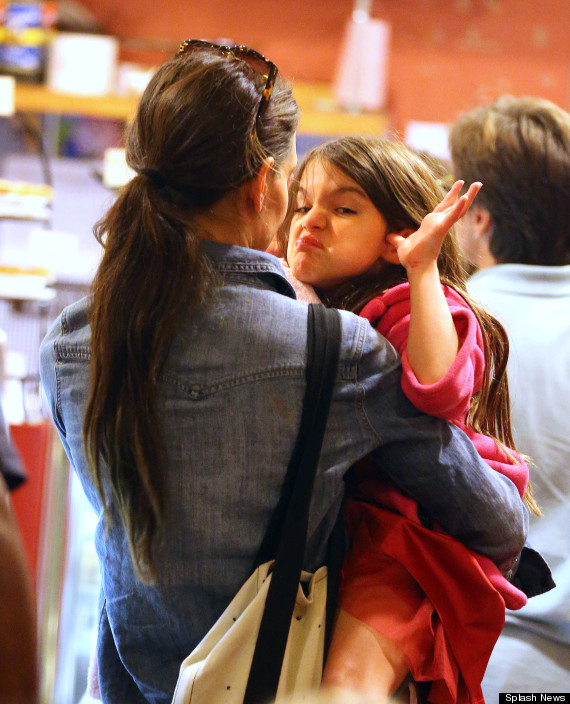 SUBSCRIBE AND FOLLOW
Get top stories and blog posts emailed to me each day. Newsletters may offer personalized content or advertisements.
Learn more