The promotional image is premiering exclusively on HuffPost Entertainment and Moviefone. An earlier teaser poster featured a stylized gun as part of a face.
In this modern-times rework of George V. Higgins' 1974 novel, Pitt stars as Jackie Cogan, a well-worn enforcer who finds himself in Boston with a mission to kill small-time crooks.
"Killing Them Softly" barrels into theaters on Oct. 19. Watch the trailer above. Poster and stills below.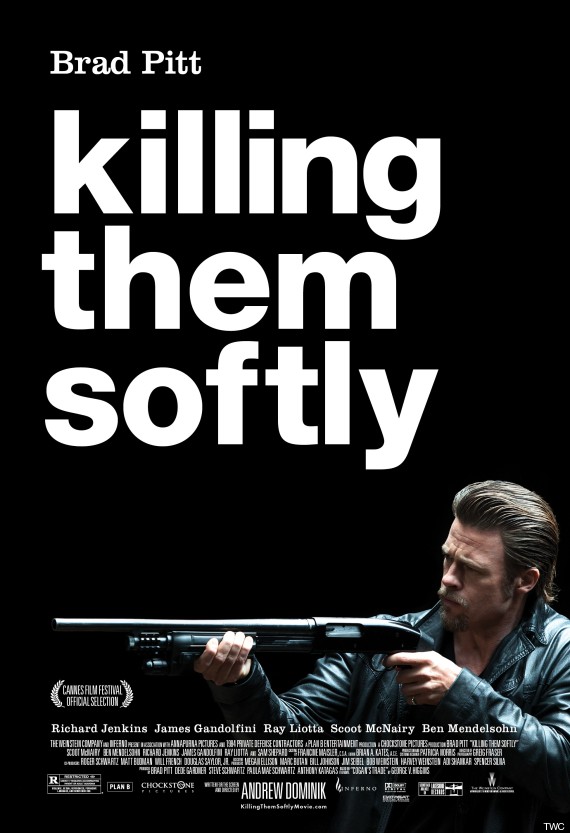 'Killing Them Softly': Photos From the Movie
SUBSCRIBE AND FOLLOW
Get top stories and blog posts emailed to me each day. Newsletters may offer personalized content or advertisements.
Learn more