First Lady Michelle Obama jetted down to Florida for some R&R this week, reading "Fifty Shades of Grey" and sipping on mai tais by the pool.
Just kidding, obvi, because Mrs. O has been hot on the campaign trail for most of the past few months. Wednesday's travels brought her to south Florida, where she fired up a crowd to re-elect her husband.
It turns out, this is a fave Florida look for the first lady. She wore the same dress, topped with a J.Crew beige cardigan, in Miami in 2009.
Then when it came time for stumping at the War Memorial Auditorium in front of 2,500 attendees, she dressed up the look, ditching the cardi and slipping into a pair of green heels. (Come on, you've never pulled the "add/remove cardigan and presto, new outfit!" trick?)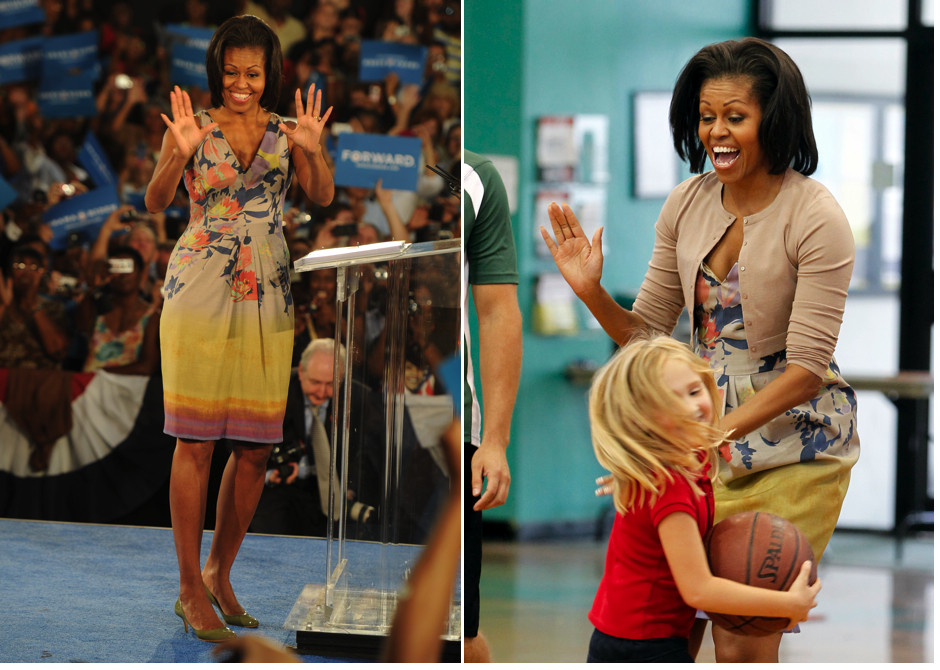 Just for fun... check out FLOTUS hanging with celebs!
FLOTUS Has Friends In High Places