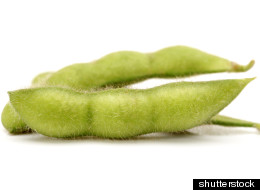 It's one of our biggest national crops. Vegetarians abide by its alternative protein source. And it is central to much of Japanese food -- considered one of the healthiest cuisines in the world.
But while some laud the soy bean as a cheap, low-fat, cholesterol-free source of high quality protein, detractors point to some evidence that foods made from soy could cause harm. What kind of harm? Research in mice shows that a compound in soy can mimic the hormone estrogen and scientists extrapolate that this compound could be disrupting childhood development, rising the risk of cancer and contributing to infertility.
Is that enough to go on? We invited two leading experts to weigh in.
Step


1
Pre-debate poll:
Tell us your opinion before the debate starts to set the starting line
Soy is a healthful food.
Agree - Thanks for voting! Please proceed to read the debate below
Please vote to proceed to the debate
Step


2
Who makes the better argument?
Step
3
POST DEBATE POLL
Did one of the arguments change your mind?
VIEW DEBATE ROUND 1 RESULTS
Agree - Thanks for voting again! Here are the results:
moreless AgreeDisagreeUndecided
"Agree""Disagree"Neither argumenthas changed the most minds