Katie Holmes took her daughter for another lesson in bike riding at a playground on Saturday, and though Suri looked a little unsure of herself at times, it looks like the lesson was a success.
Wearing a red patterned dress, bright green shoes, and a hot pink helmet to match her bike, Suri was ready to take on the world, or at least the playground. Training wheels are always helpful when just learning to ride a bike, and Holmes was right behind her each step of the way -- just in case.
PHOTO: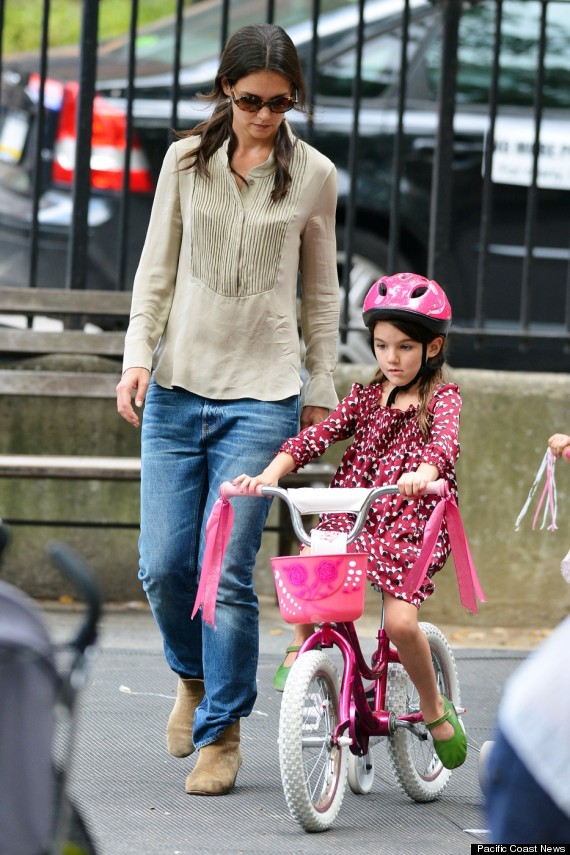 SUBSCRIBE AND FOLLOW
Get top stories and blog posts emailed to me each day. Newsletters may offer personalized content or advertisements.
Learn more