What do you do when you break up with a guy you were kind of dating for a few weeks? If you're Katy Perry, you head to the happiest place on earth.
Later, Perry and a pal donned mouse ears and dined at the secretive, members-only Club 33 restaurant, hidden in New Orleans Square. According to the Los Angeles Times, the club recently opened membership for the first time in a decade, and it's rumored that only 500 people are members. Perry likely used her V.I.P status to gain entry to the club, but those looking to join need to pay an enrollment fee of $25,000 and annual dues of $10,000.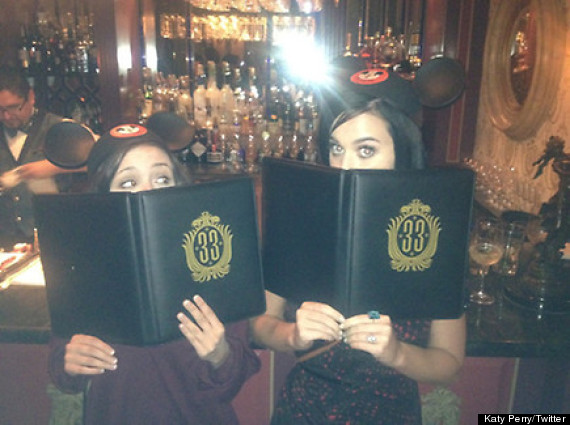 SUBSCRIBE AND FOLLOW
Get top stories and blog posts emailed to me each day. Newsletters may offer personalized content or advertisements.
Learn more