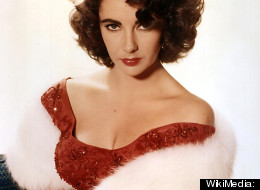 In a recent article on New York Magazine's The Cut, writer Rebecca Harrington attempted to eat as had been outlined in Elizabeth Taylor's 1987 memoir-based diet book, Elizabeth Takes Off . What she found was not only outside the realm of modern taste (steak and peanut-butter sandwiches?), but it was also out of line with current notions of nutrition and wellness.
This wouldn't be the first time that a celebrity diet seemed outdated and just plain unhealthful. From troubled Victorian-era Romantic writer Lord Byron to contemporary fashion superstar Karl Lagerfeld, many boldfaced names get it wrong when it comes to nutrition and healthy weight management practices. Want proof? Here are a few examples:
Strange Diet Habits Of The Stars
Liz Taylor's diet reportedly consisted of such unimaginable dishes as cottage cheese mixed with sour cream, steak and peanut butter sandwiches, and breakfasts made up solely of dry toast. Not only would such a diet have an unhealthy amount of saturated fat, it also inverts the way we should be eating: studies show that a hearty breakfast helps dieters consume fewer calories over the course of the day.

Hepburn reportedly kept her famous figure gamine-like with a steady diet of fruits and vegetables, occasional pasta and dark chocolate, but sources of protein were nowhere to be found on her menu.

The Victorian writer was famous for more than Don Juan and his outlandish love affairs with nobility. In his time, due to a horror of growing overweight, Byron lived on "biscuits and soda water or potatoes drenched in vinegar," according to a story in BBC Magazine.

"I've been told that my eating habits are absolutely bizarre, but I don't think so," the actress told Pageant Magazine in 1952. She went on to describe her typical breakfast: a glass of heated milk with two raw eggs stirred into it. Besides the nutritional imbalance and heightened cholesterol of such a first meal, there's also a risk of bacterial contamination.

In his book, The Karl Lagerfeld Diet, the fashion designer extols the virtues of Diet Coke to stave off hunger. Of course, we know that diet soda has a range of ill health effects, including weight gain, but that doesn't stop Lagerfeld, who admits his main objective is to fit into slim-tailored clothing. Meanwhile the designer and his co-author, a doctor, eschew exercise, claiming that it increases appetite and prevents weight loss.

Legend has it that the famed opera singer swallowed a tapeworm to lose about 100 pounds, but her biographer insists that she didn't do so. Instead, she sought treatment for worms that she may have picked up eating on of her favorite dishes -- steak tartar. But the diva did try an experimental and dangerous weight loss system, according to sister-in-law Pia Meneghini, speaking to the Los Angeles Times: She underwent a dangerous treatment from a group of Swiss doctors. She was administered large doses of dry thyroid extract and hormones speeding up her metabolism, eliminating excess fat. Impatient with the results...she had iodine applied directly into the thyroid...It gave her an enviable figure but altered her metabolism, her nervous system, and also damaged her voice.
Of course, we don't mean to give today's stars a free pass -- some reports have suggested that many of the current crop of celebrities seek unhealthful weight loss and weight management behaviors, such as taking ADHD medication to stave off appetite.
And many celebrities of yesteryear got it right too. Marilyn Monroe worked out with weights far before it was considered acceptable for women to do so. And Greta Garbo and Gloria Swanson were both vegetarians during a time when meat was considered a staple of every meal.