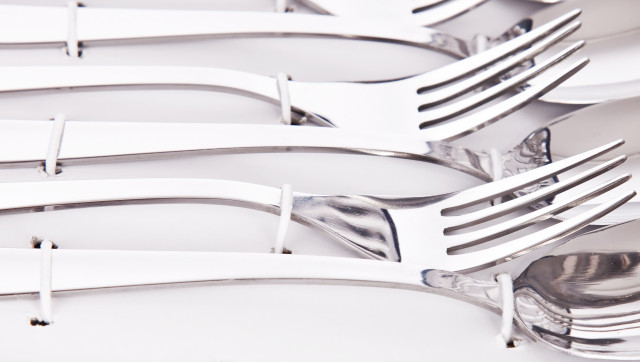 As time takes its toll, silverware can start to tarnish and look old. After splurging on a nice set, the last thing anyone wants is to watch it deteriorate. Fortunately, we found a cheap and easy way to store silverware that will keep it shining.
Next time you put your good cutlery away, store it with a few pieces of chalk that have been wrapped in cheesecloth. The chalk will absorb some of the moisture in the drawer it's kept in, which slows down the tarnishing process and keeps silverware looking newer longer.
Have something to say? Be sure to check out Stylelist Home on Twitter, Facebook and Pinterest.