Home visiting can reduce the number of premature or low birth weight babies, each of whom costs at least between $28,000 and $40,000 in medical and other care.
Each high school dropout is a $260,000 burden in lost earnings, taxes, and productivity, but according to CPEIP home visits assist teen parents in finishing school and postponing additional pregnancies, helping stop the cycle of poverty and government dependence. 73 percent of unemployed HFF participants found work before leaving the program.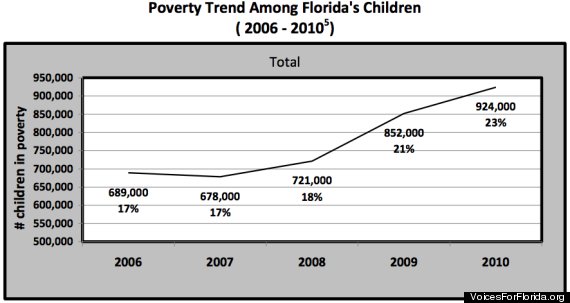 (Source: Voices For Florida, 'The Well-Being Of Florida's Children')
Florida's Child Poverty Problem
SUBSCRIBE AND FOLLOW
Get top stories and blog posts emailed to me each day. Newsletters may offer personalized content or advertisements.
Learn more