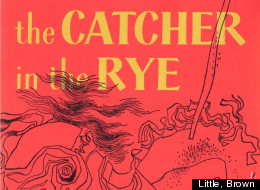 Take one look at this fall's most highly anticipated movies, and you'll find a ton of exciting book adaptations: Leo Tolstoy's "Anna Karenina," Yann Martel's "Life of Pi," Victor Hugo's "Les Misérables," David Mitchell's "Cloud Atlas," and of course, J.R.R. Tolkein's "The Hobbit."
In fact, it seems that MOST of the exciting debuts past and present were adapted from well-respected or inventive novels. If you peruse The Guardian or Modern Library's lists of the best novels of all time, you'll notice that the majority have been transformed into big-screen hits (or big-screen flops, like Kurt Vonnegut's "Slaughterhouse-Five," in spite of critical and authorial acclaim).
Still, there are a few literary big-hitters that have yet to make their way to film. Franzen's "The Corrections" is a prime example - although the National Book Award-winning novel was optioned by Scott Rudin, HBO announced in May of this year that they wouldn't turn the pilot until a full series.
There are other big-wig books that are currently in the process of being adapted, such as Salman Rushdie's "MIdnight's Children" and Michael Chabon's "The Amazing Adventures of Kavalier & Clay," but Franzen's flop should remind you that it's not rare for projects to remain indefinitely in production purgatory.
Here are seven books that we'd like to see adapted into movies:
7 Books That Should Be Movies
We might be biased because it's our book club pick, but we think this novel, with its romance, cultural insights and humor, would lend itself well to the screen. Jorge Garcia (of "Lost" fame) would be the perfect Oscar Wao, and Penelope Cruise, with a little aging makeup, could play Oscar's knockout, hot-headed mother.

Donoghue's Booker-nominated story is about a woman who has been abducted, and her five-year-old son, who has never left the confines of the room in which they are forced to live. A movie adaptation could either take the psychologically thriller route, or it could delve into the magical realism component of the story - Jack's imagination and ability to form positive connections with items in the room are what keep his spirit alive. Asa Butterfield, the boy who brought "Hugo" to life, could play Jack, and Christoph Waltz could play the sinister abductor, Old Nick.

"Slaughterhouse-Five" was adapted in 1972, but it was a box-office flop. Guillermo del Toro was rumored to be working on a remake in 2011, but his hands are tied at the moment. We suggest an adaptation of one of Vonnegut's lesser-known works instead, such as "Bluebeard," the story of an aging Armenian artist who struggles with survivor's syndrome, romance, and his rivalry with a Jackson Pollock-like painter. A chipper journalist makes camp in his home, pressuring him to write his memoirs, which are full of observations that could make for a pleasant, slower-paced film starring Javier Bardem.

Although every actor and director under the sun has been dying to partake in a "Catcher in the Rye" adaptation, Salinger was notoriously opposed to the idea. However, there is hope. In a 1957 letter, he wrote: "Firstly, it is possible that one day the rights will be sold. Since there's an ever-looming possibility that I won't die rich, I toy very seriously with the idea of leaving the unsold rights to my wife and daughter as a kind of insurance policy. It pleasures me no end, though, I might quickly add, to know that I won't have to see the results of the transaction." We'd love to see Andrew Garfield or Nicholas Hoult ("A Single Man," "X-Men: First Class") try to tackle Holden.

Although this saga about the Buendía family would make an epic and magical film, García Márquez has never approved of offers to buy the rights to his work. Gael Garcia Bernal would make for an excellent lead as the eager and imaginative José Arcadio Buendía.

This dramatic tale about the downfall of an African society due to British colonialism, and, subsequently, one of its hyper-macho leaders, Okonkwo, would make for a tragic yet enjoyable movie.

Auster's stories about a detective fiction writer who becomes a private investigator would make for a mind-bending and humorous flick. Robert Downey Jr. or James Callis could play the witty, neurotic Daniel Quinn.