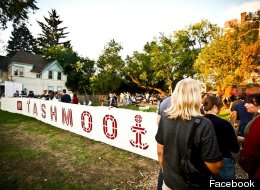 For the second time, Detroiters have a chance to help open a new business in Detroit, and all it takes is a vote.
The Comerica Hatch Detroit contest, founded last year by Nick Gorga and Ted Balowski, will provide $50,000 and support services to one of the 10 semifinalists announced Thursday, relying on public online voting to whittle down the business ideas. The eclectic group, chosen from more than 250 proposals, will be narrowed down to four finalists.
Some contestants are looking to establish a second outpost of a popular shop; others are first-timers but make up for it with a sound business plan.
"The premium we place is on how well you think out your idea," Gorga said.
"Our money comes from Comerica, and the voting comes from the public," he added. "We feel we're entrusted with a responsibility of managing this money … so we want to pick the [plan] we think has the best chance of succeeding."
There are several eateries and bars, two retail clothing shops and one proposal for a kayak rental and tour spot. While the latter is perhaps the most surprising, Gorga said it makes complete sense. After researching, they found plenty of people eager to make use of one of one of the city's natural resources, and continued development of the riverfront shows the timing is right.
Among the 10 semifinalists, who introduced themselves to each other and the public at a Hatch event Wednesday evening, there's a focus on the homegrown and hand-produced, from Whip Hand Cosmetics to The Collective Tap, a store planning to sell Michigan microbrews and offer classes.
But that doesn't mean it's all local minds behind the businesses. A Michigander who currently lives in Alaska is the mastermind behind The Collective Tap, and Gorga pointed out Brock Willsey, who opened clothing store Vividbraille Studio Boutique in Chicago last year. According to Gorga, the Flint native has been looking for a way to open a second store closer to home.
He's exactly the type of person the Hatch founders were hoping would enter the contest.
"We've heard so many times, 'I would come back here if there was a job, if there was an opportunity," Gorga said.
Many names will look familiar, like Tashmoo Biergarten, which previously ran a pop-up beer garden in West Village to much excitement, and Motor City Design, a denim company launched by "Project Runway" contestant Joe Faris after he left Motor City Denim.
Starting Sept. 10, individuals can vote for their favorite business idea on the Hatch website, which will then have more detailed information about the contestants. Popular vote will determine the four finalists to be announced Sept. 19. A panel of judges and a final round of pubic vote will determine the winner, announced Sept. 27 after a public Q & A session with the finalists.
The contest is in its second year, with new sponsorship from Comerica Bank. Last year, seasoned retailer Joe Posch's concept for a men's shop took home the prize. He's been working with Hatch since and plans to open his store Hugh in the Auburn, a building under construction at Cass Avenue and Canfield Street, this fall.
Below, check out tips for running a successful small business from the country's best indie doughnut shops.
Best Indie Doughnut Shops
If you are somehow uninspired by the Black Forest, Strawberry Shortcake, French Toast and Trail Mix doughnuts, don't worry. Fractured Prune in Ocean City, Md., lets you use any of its glazes or topping to create your own doughnut.

Unlike many of today's fast-paced, mad-packed doughnut shops, Top Pot in Seattle is all about slowing down and taking time to smell the doughnuts. They get customers hooked by keeping it simple, with their classic old-fashioned doughnuts, cake doughnuts, apple fritters and crullers, though they do get a little crazy with their pink feather boa doughnuts.

It's fitting that the grandfather of artisanal doughnut shops is based on owner Mark Isreal's recipe from his grandpa Herman. With its exquisite creme brulee and square yeast doughnuts, New York City-based Doughnut Plant is always thinking outside the doughnut box.

Beyond its much savored Bacon Maple Bar, Voodoo Doughnuts has become a favorite among Portland, Ore., locals and tourists not just for its wacky doughnuts, including the Voodoo Doughnut, Marshall Mathers doughnut and FDA-banned NyQuil Doughnut, but for the overall zaniness of its owners, Richard "Tres" Shannon and Kenneth "Cat Daddy" Pogson. Besides making doughnuts, the two conduct weddings at Voodoo Doughnut. And yes, that includes doughnut centerpieces.

While other shops fill their doughnuts with cream or jelly, Peter Pan Bakery slices its doughnuts in half and injects a scoop of ice cream. With offerings like red velvet doughnuts stuffed with strawberry ice cream, no wonder Tina Fey is a fan and lines wrap around its Brooklyn, N.Y. block.

Dedication is key at Atlanta-based Sublime Doughnuts, where entrepreneur Kamal Grant starts making doughnuts at 2 a.m. daily. The hard work pays off, with popular creations such as the Strawberry N Cream doughnut, stuffed with vanilla cream cheese and fresh strawberries.

Owner Stan Berman makes sure to provide the personal touch to his popular doughnuts, coming in to the Westwood Village, Calif., shop daily since 1965 to craft his popular doughnuts stuffed with peanut butter and banana or blueberry and cheese.

How does Kane's thrive in Saugus, Mass., a region dominated by Dunkin' Donuts, and outdo Krispy Kreme with glazed doughnuts hot from the fryer? By hand rolling and cutting each doughnut and sticking to what works, including its massive coffee rolls and honey-dipped doughnuts.

These candy-themed doughnuts range from Oreo, Reese's Peanut Butter Cups, Snickers and, for the killer sweet tooth, Pixie Stick doughnuts. Apparently, the super sweet angle is a hit, as Nicola's in Tampa, Fla., opens at 5:30 a.m. and is usually sold out by 11 a.m.

Jonny Raglin and Sara Spearin use local, organic ingredients with a dash of inventiveness -- the San Francisco husband and wife get creative daily with Dynamo choices such as apricot-cardamom, spiced chocolate, bacon, candied orange blossom, caramel de sel and lemon-sichuan.

More than even its apple fritters and buttermilk and crumb raised doughnuts, Randy's Donuts is popular because of the 32-foot donut on its Los Angeles roof, making it an easily recognizable landmark from nearby LAX or movies including "Iron Man 2."

While health isn't usually top of mind when seeking a doughnut fix, Mighty-O in Seattle has hit a niche with its vegan, organic doughnuts that are trans-fat and cholesterol free. According to its fans, these are far from flavor free, though, with favorites including lemon poppy and french toast.

Round Rock Donuts in Round Rock, Tx., is all about the extreme: Either extremely cheap, with cake doughnuts for 55 cents, or extremely huge, as in doughnuts as big as your head. It also opens at the extreme doughnut craving hour of 4 a.m.

Rather than known for their toppings, these are known for their key ingredient: potato flour. Thus, the spudnut in Richland, Wash., which is lighter -- and some argue, better tasting -- than the average doughnut.

Coming from a fine dining background, owners Martin Burge and Arpana Satyu use quality ingredients to give doughnuts that old-fashioned, made-from-scratch taste. They also heavily use Facebook in their Cumming, Ga., business for everything from taking customer orders to posting daily specials and photos. They're even using Facebook to try to win an American Express Open contest.

Coffee An' Donut Shop scored at least one famous fan -- Bill Clinton, who reportedly would get them shipped from Westport, Ct., to the White House. Many other curious patrons have since discovered the joy of the coconut twist and All-American classic: the plain doughnut.