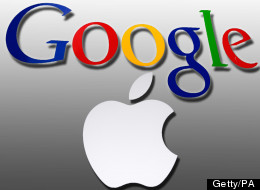 For the most part, members of Gen Y, born between 1982 and 1993, have not lucked out in this economy. Many of them spent a fortune on college degrees that they're barely using: They're either fighting to land their first job or are stuck in low-paying jobs such as in retail, where a degree may not even be required. Though the national unemployment rate was 8.3 percent in July, 13.5 percent of people between the ages of 20 and 24 are currently out of work, while 9.3 percent of those 25 to 29 are unemployed. Not to mention the countless number who are underemployed.
RELATED: The 10 Best Cities For Young People To Find Jobs
Once they do find a job, many Gen Yers look for employment in companies that allow for flexible schedules and embrace their entrepreneurial spirit, but the average salaries for this age group are low. In 2011, according to the U.S. Bureau of Labor Statistics, the average weekly earnings for those 20-24 was $457 (or $23,764 annually) and $649 ($33,748 annually) for those 25-29.
RELATED: Why Good People Can't Find Jobs
Yet at a handful of companies, Gen Y employees are raking it in. According to a new report by research firm Millennial Branding and from PayScale, Inc., which provides compensation data and software – the companies offering the best salaries to Gen Y employees are in technology. The research included information on millennials working at Fortune 500 companies, and in addition to median pay, it looked at the percentage of Gen Yers among employees, job satisfaction, job stress, meaningfulness of job, schedule flexibility and green score (the company's environmental footprint as well as its management policies, programs and initiatives, and reporting practices connected to eco issues).
RELATED: Got A Degree? Get Ready To Settle For A Retail Job
Here's a look at the 10 top-paying companies for millennials, according to the survey.
10 Highest-Paying Companies for Millennials
Though Google comes in at number 10 out of 100 companies for median pay, it ranked second overall for Gen Y workers, with an overall score of 11.37. Forty-one percent of employees are Gen Y, 15 percent say their stress is low, and 82 percent say they are highly satisfied. What's not to like? "Googlers," as they're called, have on-site doctors and nurses, medical services, free legal advice, reimbursement for classes or degree programs related to their job, video games, pool tables, pianos, cafes, and green-friendly features such as biodiesel commuter shuttles and an electric car sharing program.

It's hard not to find an arrangement that suits employees at Intel. The company has alternate work schedules (which 90 percent of Gen Y employees take advantage of) such as telecommuting, job sharing and compressed work weeks. Intel University offers professional development opportunities. The ride-sharing and transportation program helps reduce stress, and to go further still, a wellness coach offers personalized health programs for employees. Thirty-two percent of employees are Gen Y, and nearly 80 percent of them are highly satisfied while 72 percent say their jobs are meaningful.

Most Goldman Sachs employees start off with three weeks of vacation. In several locations there is an on-site health center offering preventative and urgent medical care, and some include women's health care, orthopedics, physical therapy and prescription drug delivery. Three locations feature on-site fitness centers. For parents, child care and expectant-parent resources such as 24-hour access to lactation consultants and a maternity mentoring program are available. Goldman ranks number two in its population of Gen Y workers, which make up 47 percent of employees, and 70 percent are highly satisfied with their jobs.

Along with medical, dental, short and long term disability benefits, ConocoPhillips offers its employees personal health coaches for weight management, quitting tobacco and stress management. Twenty-nine percent of employees are Gen Y; 70 percent say their jobs are meaningful and nearly 80 percent are pleased with their positions.

Every little bit helps. Ebay employees can have their dry cleaning picked up and delivered, as well as get oil changes for their cars on-site. The company is big on professional development with online self-guided courses, rotation and tuition programs. Some 33 percent of employees are Gen Y, and 92 percent of them say flexible arrangements are an option, with nearly 70 percent saying they're highly satisfied with their jobs.

Employees at Cisco have it good when it comes to staying healthy: In their backyard is a LifeConnections Health Center, an on-site medical facility that offers medical and vision care, pharmacy services, physical therapy, acupuncture, a chiropractor and a state-of-the-art fitness center that offers 150 classes per week. Twenty-five percent of employees are Gen Y; 12 percent report low stress and the company is big on flexible schedules - nearly 90 percent of Gen Yers say they can make their own.

Yahoo! pours on the perks. The on-site fitness center's offerings include yoga, cardio-kickboxing, Pilates, and golf. Employees get discounts on ski resorts, California theme parks, wireless plans, flowers, electronics, clothing and more. They can take advantage of healthcare flex spending accounts and dependent daycare flex spending accounts, and 15 days vacation - in addition to traditional benefits such as vision, medical and dental. Twenty-seven percent of employees are Gen Yers; 84 percent of them can make their own schedules and 64 percent are highly satisfied with their job.

At Exxon, the culture is one of getting your act together, whether it's discounts on health clubs or financial fitness programs to help employees balance their checkbooks - not to mention medical, dental, vision, disability benefits, and two weeks of vacation, among other benefits. Of the 32 percent of employees who are Gen Y, 82 percent say they can take advantage of flexible schedules, and more than 60 percent say they're highly satisfied with life at Exxon.

Qualcomm is the second best company in terms of pay, but there's more than money to attract Gen Y, which makes up 35 percent of the employees. With three weeks of vacation for employees with less than five years' service, and 5 weeks for those with 10 years experience, reimbursement of up to $10,125 per calendar year for costs of tuition, books and parking for courses toward a graduate or post-graduate degree, discounts for amusement parks, sporting events, movies, and "learn to" programs for scuba diving, surfing and more, it's not surprising that Gen Y reports 87 percent job satisfaction. Seventy two percent also say their jobs are meaningful, and 95 percent say they can choose their own schedules. With those stats, Qualcomm has the highest Gen Y company score at 11.76.

With the highest median pay out of 100 companies, Microsoft rewards their millennial employees generously. In addition to health, dental and vision benefits, employees can receive discounts on buying Microsoft stock, 15 paid vacation days, paid gym memberships, and employee discounts on local restaurants and shops. With all of this, plus flexible schedules and a relaxed dress code, the company's Gen Y population now makes up 25 percent of its employees.