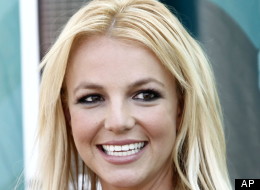 Sometimes a big breakup is the perfect inspiration to try out a new look. Plus, you get to show your ex what he or she is missing.
The celebs in the slideshow below sported new looks after divorce by revamping their wardrobes or chopping off their locks. Click through to see who they are, then tell us: Did they look better before or after their post-split makeovers?
Most Dramatic Post-Split Makeovers
Britney Spears kept her hair long and mostly blonde throughout her two-year marriage to Kevin Federline, her back-up dancer/rapper husband.

After filing to divorce K-Fed in 2006, Spears went on a downward spiral that culminated in the pop princess shaving off all her hair in a Tarzana, Calif. hair salon. "The only emotions that she showed was when she said her mom was going to be mad that she was doing this to her hair and she got a little bit teary eyed," salon owner Esther Tognozzi said. "Then she all of a sudden realized what she did."

Kate Gosselin's kept her hair short and slightly spiky throughout all five seasons of TLC's "Jon and Kate Plus 8," a reality show which chronicled her life with hubby, Jon, and the couple's eight kids.

After the couple divorced in 2009, Gosselin got herself some blonde hair extensions, showing off her new look on the cover of People magaine in March 2010. "I'm starting over. It's good to have hair again," the reality star told the magazine. "I never thought I'd have short hair for as long as I did. I feel like this is a fresh start, a fresh me, a fresh life. I'm rebuilding. There's no option for this not to be a good year. Now I get to start over with a new self and new goals."

Elisabeth Moss' look didn't deviate much during her short-lived marriage to SNL star Fred Armisen. The pair wed in October 2009, then separated the following May.

After her divorce from Armisen was finalized in May 2011, Moss shocked fans by posing in a sexy photo shoot for the New York Post's Page Six magazine. In August 2012, the "Mad Men" actress revamped her look further by chopping off her hair and dying it blonde.

Katy Perry isn't one to shy away from over-the-top looks. The singer's flare for the fantastical didn't stop during her marriage to Russell Brand, as the red-sequinned movie ticket dress she wore to the 2010 MTV Europe Music Awards proves.

The couple split in December 2011 after just 14 months of marriage. The breakup ushered in a blue period for Perry, who showed up at Paris Fashion Week in March 2012 revealing a blue-dye job and a number of more refined looks.

Country singer Leann Rimes' wholesome look didn't change much during the course of her seven-year marriage to Dean Sheremet.

But after splitting from Sheremet in December 2009 and marrying second husband Eddie Cibrian in April 2011, Rimes adopted a sleeker -- and noticeably skinnier -- look that got the press wondering if she had lost too much weight.