9 Things We're Not Looking Forward To This Week (PHOTOS)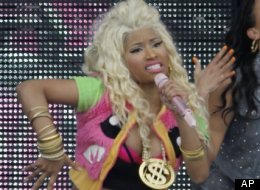 It's the Tuesday after Labor Day and we're back in the office. Oh, joy.
Since the dawn of time, working stiffs have been annoyed by the same basic things day-in and day-out: the awkward and annoying conversations, the technology that never quite works, hearing everyone weigh in on every single item in the news. Of course, it's better to have a job than not, but it doesn't make these daily annoyances any less grating.
So here's a quick salute to those topics of conversation and events which almost everyone would prefer to avoid this week. What are you not looking forward to this week?
Things We're Not Looking Forward To This Week
It's only Tuesday and we've already reached peak-chair.

That's what's customary, right?

We can't wait to hear 50-year-old white men debate the significance of this.

Leave it to the professionals, please.

Candy corn is in stores, people. Candy. Corn.

Although her two favorite movies are "The Godfather" I and II, so this could be interesting.

Here's to where you might have gone (if you had planned earlier).

"Talk about an 'oh sh*t' moment, amiright?"

Sure, we'd love to hear all about the "concept" (no, we don't).